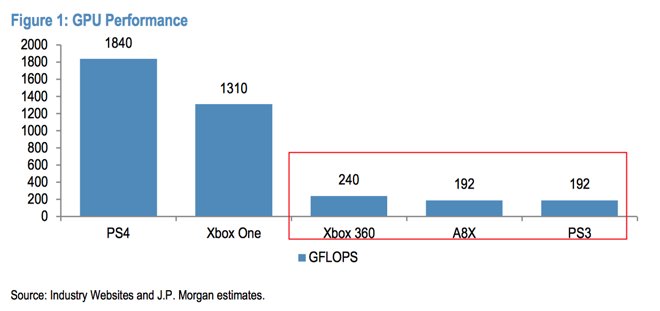 What it is: The Apple TV is supposed to be a streaming TV service, but could surprise people with an App Store offering game console quality video games.
Look at what the iPhone wiped out. Anyone still use dedicated GPS units in their car any more? How many people still use paper maps? When was the last time you used a pay phone? The smartphone revolution, led by the iPhone, helped wipe out old businesses. Now with the coming introduction of the Apple TV, more old businesses may soon disappear.
What the iPhone killed was dedicated devices, even portable music players like the iPod. If your company sells a dedicated product, chances are good it could be wiped out in an instant.
Already sales of games for the iPhone and iPad have hurt video games sold on consoles. While iOS games typically sell for a few dollars, video game consoles typically use video games that cost $10 or more. While video game consoles are handy for fancy games, they're less popular for casual gaming since you almost always have your iPhone or iPad with you, but rarely sit in front of your video game console all day.
If you look at the above chart, you can see how the current processor used in today's Apple products (A8X) is comparable in performance to Sony's PlayStation 3. With Apple planning to release a new A9 processor, it's likely the A9 processor performance will be closer to today's Xbox and PlayStation 4 in performance. That means a new Apple TV will be similar in power as today's dedicated video game consoles.
When Apple releases the A10 processor, it could keep up or even surpass the performance of video game consoles. That means video game consoles will likely be hurt by both mobile gaming and Apple TV that also doubles as a TV streaming device.
While today's PlayStation and Xbox can also stream movies and TV shows, they'll now have to compete against the lower prices App Store games as well. With more competition from the Apple TV, sales of the PlayStation and Xbox will likely struggle.
The real potential of the Apple TV is its own App Store offering video games comparable to video game consoles. When that happens, there will be less of a reason to buy a dedicated game console like an Xbox or a PlayStation. In the past, the competition was between the box and the PlayStation. With the Apple TV in the market, there will be a three-way competition, and both Sony's PlayStation and Microsoft's Xbox will likely see lower sales as a result of some gamers choosing the Apple TV instead.
This might not spell the end of dedicated video game consoles, but it does spell the end of video games played only on dedicated game consoles. Mobile computing devices such as the iPhone and iPad helped sink video game console sales. Now the Apple TV threatens to hurt both Xbox and PlayStation sales as well.
It's not a good time to be selling dedicated products like video game consoles. Sony already abandoned the PC market. Perhaps in the future they may need to abandon the video game console market as well. In the meantime, Microsoft is clinging to the PC market but after spending billions to turn the Xbox into a success, they may watch it all go down the drain after all.
To read more about the potential of the Apple TV as a gaming console, click here.