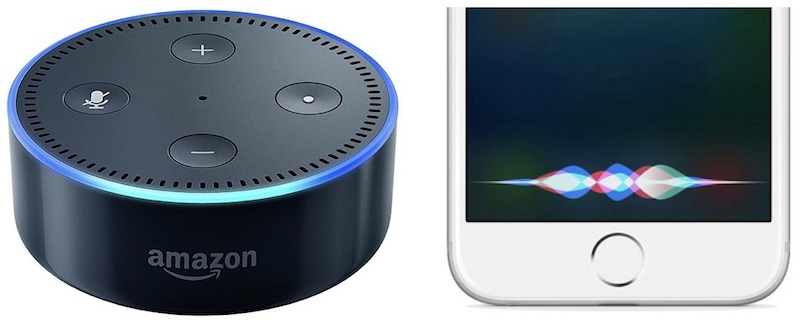 What it is: Marriott Hotels is testing Siri and Alexa to determine which virtual assistant can be the standard for use in hotel rooms.
Just a few years ago, the idea of controlling a computer with your voice seemed like science fiction. With the introduction of Siri and competitors like Cortana, Google Now, and Alexa, the voice recognition world of digital assistants has grown tremendously. Now Marriott Hotels is trying to determine which voice recognition assistant will be the best one for guests to use in hotel rooms.
The goal is to find the voice assistant that best serves the needs of hotel guests. Alexa may currently be more popular in many hotels but Siri has the advantage of supporting more languages. It's possible that Marriott Hotels may just use both voice assistants, depending on the necessity for supporting foreign languages or not.
The key to voice recognition is that it works seamlessly without prior training. In the old days, you had to endlessly train a voice recognition system to recognize how you pronounced different words and phrases. Nowadays voice recognition assistants not only don't need training, but can easily recognize different accents and speakers. The best voice recognition assistant is no longer one that understands voice commands but also understands the context of your voice command.
Suppose you ask a voice assistant for a list of nearby restaurants. When you see a huge list of restaurants, you might then want to say, "I only want Italian food." A smart voice recognition assistant will understand the context based on your previous request to find a list of nearby Italian restaurants. A dumb voice recognition assistant will take the command "I only want Italian food" as a completely separate command and ask you whether you want recipes for Italian food or whether you want to see pictures of Italian food, neither of which you may want after previously asking for nearby restaurants.
Understanding context is the next evolutionary step for voice recognition assistants. For the companies behind these voice recognition assistants, the key is collecting data to make their voice recognition assistant smarter. The more people rely on voice recognition assistants, the more likely they'll buy products that offer that voice recognition assistant such as an Amazon Echo or Apple iPhone.
Of course, putting voice recognition assistants in hotel rooms has another concern: privacy. If people fear the voice recognition assistant could be hacked or programmed to listen in on a conversation, they may not want a voice recognition assistant in a hotel room. Amazon is using Alexa to sell Echo devices while Apple is using Siri to sell iOS devices. Will people need a dedicated voice recognition assistant device like the Amazon Echo or will they just use what comes with their smartphone such as Siri or Google Now?
Voice recognition assistants are moving from overcoming technical problems to overcoming social problems. That's where voice recognition assistants will ultimately fail or succeed. Most likely, voice recognition devices will continue growing in popularity in cars, hotel rooms, and other public places. It's already common to interact with a computer using voice commands. One day it may seem odd not to use voice commands to control a computer.
To read more about Marriott Hotels' competition between Alexa and Siri, click here.