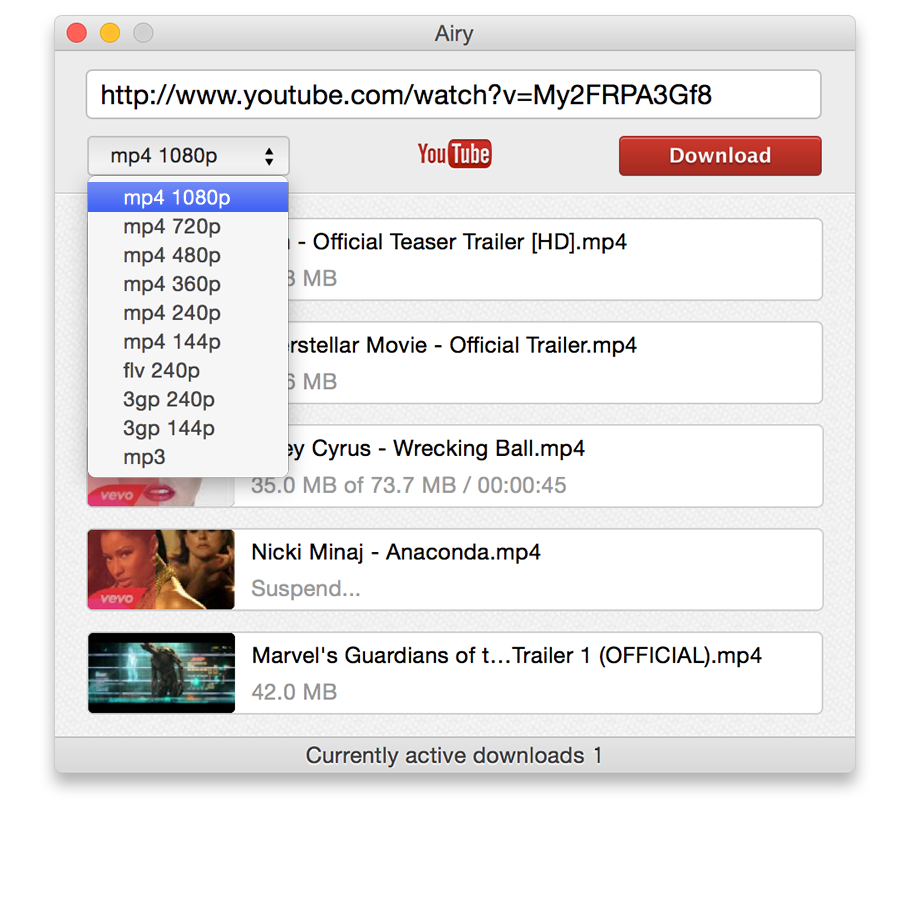 What it is: YouTube is one of the most popular video sharing sites in the world. If you've ever wanted to download videos off YouTube, you can, but you need a special program to do it.
It's easy to get lost watching YouTube videos. You can find practically anything from funny videos to educational videos. Yet no matter what type of videos you enjoy watching on YouTube, you can only watch them when you're connected to the Internet. However, that can change if you purchase a program called Airy, which is available for both Windows and OS X.
Airy works simply enough. Just give it the YouTube address of your video, tell Airy where you want to store the video and the resolution quality, and that's it. Within minutes (depending on the length of the video), Airy will have downloaded your file as an mp4 video file. If you want, you can just record the audio as an MP3 file.
Airy is an amazingly simple, straightforward program that solves one problem (how to retrieve videos from YouTube) and does it well. With Airy installed on your computer, you can retrieve any video off YouTube and store it as a separate file that you can then burn to a DVD or simply copy to a USB flash drive to share with others.
Just keep in mind that many videos and audio provided on YouTube are copyrighted so this doesn't give you permission to violate somebody else's copyright. Still if you want to watch and more importantly, save YouTube videos for future reference, using a program like Airy will make this possible with the least amount of pain.
To learn more about Airy, click here.