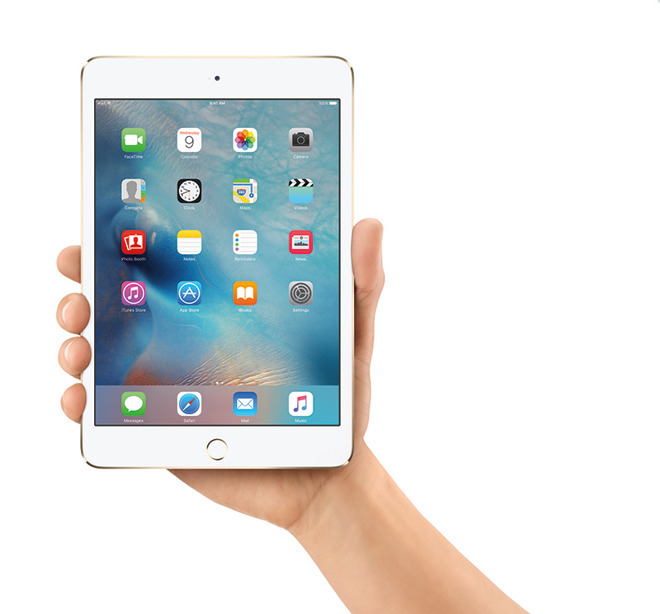 What it is: Apple hasn't updated the iPad mini 2015.
The iPad defined the tablet category and killed Microsoft's Tablet PC concept. While people quickly snatched up the iPad when it first appeared, sales of the iPad started to dip and smaller tablets started catching on. That's when Apple released the iPad mini, which quickly became the most popular iPad model.
Yet the iPad mini has a problem. The iPhone keeps getting bigger, which makes the iPad mini less appealing. Apple keeps expanding the size of the iPad while also lowering the cost of the regular size iPad. that puts the iPad mini squarely in the middle of the larger iPhone and the cheapest larger iPad. So why would anyone want an iPad mini?
At first, the iPad mini was the perfect size until the iPhone screen got larger and the regular size iPad got cheaper. For people who wanted to pay a little more, they could get a larger iPad. For people who wanted a small screen to carry around, they could get a larger iPhone.
Since 2015, Apple has let the iPad mini languish and there are no hints that it will ever be updated again. Apple likely wants to drive people to buying the more expensive iPhone or iPad Pro so the future of the iPad mini looks doubtful.
If you have an iPad mini, keep it as a collector's item. Perhaps in the future, it will be a novelty and worth far more tomorrow than it is worth today. If you don't have an iPad mini, there's little point in buying one since the components in the last iPad mini are woefully out of date.
The future of the iPad is towards larger and more expensive tablets so Apple can make a larger profit on each one. The iPad mini was simply a novelty product that found a profitable niche temporarily before fading from view forever.
To read more about the history and future of the iPad mini, click here.