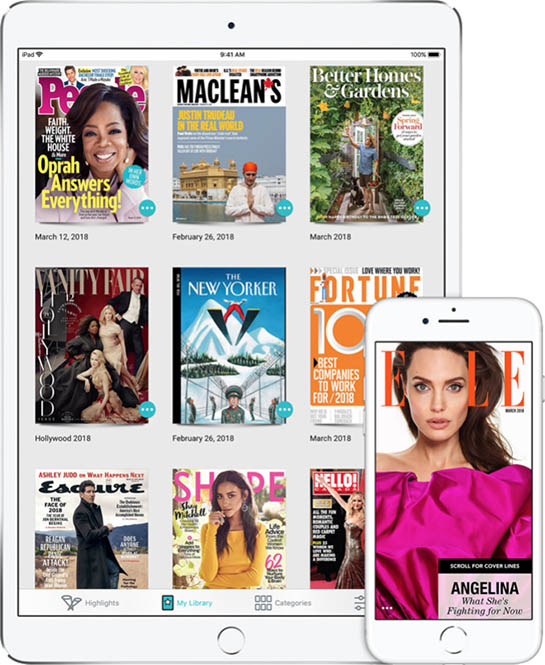 What it is: Apple acquired Texture, a magazine subscription service.
In the old days, you used to buy software. Then if the company offered a compelling upgrade, you bought the next version. Eventually people realized that older versions of software worked just fine so they skipped upgrades until absolutely necessary. Because it wasn't easy o convince people to upgrade and many people wouldn't do so anyways, companies like Adobe switched to subscription services where you pay a monthly fee and get the latest version of the software you want to use such as Photoshop. This steady revenue stream gives companies predictable income while also funding additional research to keep improving their software.
As software turns to a subscription service, music is going that same direction. In the old days, you could buy digital downloads through iTunes. Then streaming music became popular and hurt iTunes so much that Apple had to spend $3 billion dollars to acquire Beats Music, which morphed into Apple Music. Now for a monthly fee of $9.99, you can stream all the music you want.
This subscription model is now moving to magazines. Apple recently acquired Texture, a subscription-based magazine app. For a monthly fee, you can read all the magazines you want. Subscription services may seem annoy8ing because you're paying for content you may never access, but it can be cheaper to subscribe to such a service rather than purchase individual magazine subscriptions on your own.
The big question is which magazines will you read and will those magazines be included in Apple's magazine subscription service? For common magazines, a subscription service will be fine, but for obscure magazines, a subscription service won't be enough and you'll still need to pay for a separate magazine subscription.
In the long run, expect music, movies, TV shows, and software to continue following the subscription model. It's annoying to many people but others are embracing it so expect to start subscribing to different services soon if you want to access the content you want most often.
To read more about Apple's upcoming magazine subscription service, click here.