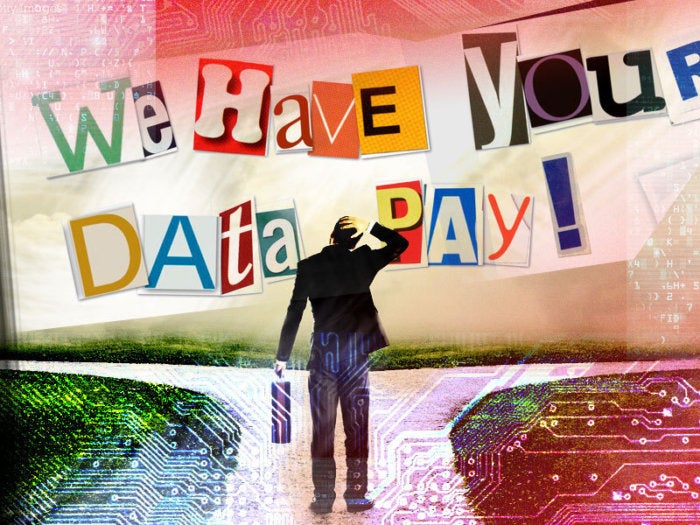 What it is: The Petya ransomware recently infected computers in Ukraine and across the world, exploiting unmatched flaws in Windows.
Look at most big corporations and you'll find two odd situations. First, most computers are likely running older versions of Windows that are insecure because Microsoft no longer provides patches for them. The number of Windows XP computers in major corporations, government agencies, and military installations is simply astounding, but you can find plenty of Vista and Windows 7 computers as well. Why do so many major organizations run older versions of Windows?
Most likely it's because these older versions of Windows still work just fine. Switching from Windows XP to Windows 10 won't make you any more productive using Word or Excel, so there's little reason to upgrade.
A second oddity with large organizations is that they tend to pay out massive amounts of cash to CEOs and other top executives. On one hand, these companies claim they don't have the money to upgrade. On the other, they do have the money to hand over hundreds of millions of dollars to a CEO for doing a few year's worth of "work".
So why don't companies and other organizations upgrade to Windows 10? Windows 10 may not be any more productive than Windows XP, but at least it's more secure. The big problem is that once organizations use Windows, they'll have to pay to upgrade to the next version for no good reason other than increased security. For many companies, increased security isn't as important as giving executives more money.
There are two ways to avoid this constant pay-to-upgrade cycle. First, switch to Linux. Even though many companies rely on Windows software, they can still run Linux and upgrade for free. Then they can run Windows as a virtual machine so they can continue using Windows software while gaining the security of Linux.
Second, switch to macOS and buy Macintosh computers. Like Linux, macOS is a free upgrade so there's no cost in upgrading periodically to gain greater security. What's simply not practical is being forced to pay for upgrades just for additional security every few years.
Linux is free and if you buy a Macintosh, macOS is also free. Windows is not free and never will be. Given the cost of cleaning up after ransomware infections and paying for upgrades to Windows, there's little reason to stay with Windows. If companies need Windows, run Windows as a virtual machine under Linux or macOS.
For any company to stay with older versions of Windows makes no sense. These organizations are just asking for trouble and they'll get it sooner than they expect. What will be the cost to clean up their old Windows computers after another ransomware attack?
The bottom line is that the cost of constantly upgrading Windows is not sustainable when there are free (Linux) or free upgrade (macOS) alternatives available. No company should still be running ancient copies of Windows on their computers, especially if those computers contain critical information.
Yet when the next ransomware attack strikes, you can bet major organizations will be caught flat-footed again and still not take action to fix their problems. The definition of insanity is doing the same thing and expecting different results. That just shows that most companies are run by lunatics.
To read more about the latest ransomware attack, click here.