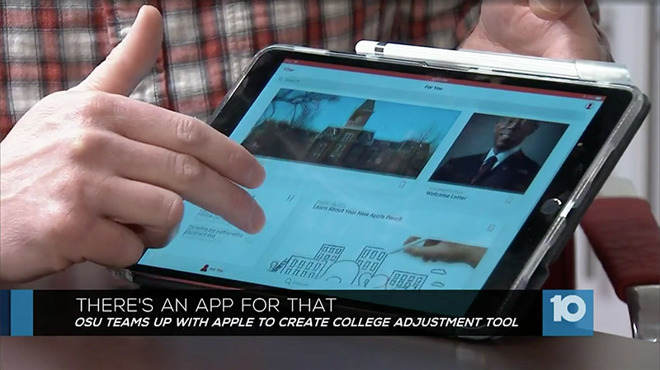 ing
What it is: Ohio State University gave every incoming freshman an iPad, a case, and an Apple Pencil.
Schools have long known that computers can help students take notes, do research, and learn programming. In the past, students had to buy their own devices, which meant a mesh-mash of operating systems and capabilities. That's why Ohio State University decided to standardize on the iPad and to insure access, they gave every incoming freshman an iPad to use.
Not surprisingly, the school found that the iPad helped both high achievers and low achievers improve their grades and learning. Initially there were problems when low achievers actually did worse using the iPad, but after the school offered training to teach people to use the iPad for schoolwork, the low achievers improved their grades as well.
By using the iPad, students can take notes and do research on a single convenient device. Even better is that Ohio State University is looking at developing digital textbooks for students to read on the iPad. Instead of paying up to $220 for a physical copy of a textbook, students can buy a digital one to read on the iPad for $20. By lowering the cost of textbooks, the iPad offers yet another way to improve education in a college setting.
The iPad offers more security from malware than other devices such as standard PCs and it's simple enough to use with a minimal amount of training. If students can learn to be more efficient with an iPad, it's only a matter of time before working adults learn to embrace all the benefits of the iPad as well. The iPad can and will replace laptops for many people and Ohio State University's iPad program shows that. Now we just have to wait for the rest of the world to catch up to the benefits of the iPad.
To read more about Ohio State University's iPad program, click here.