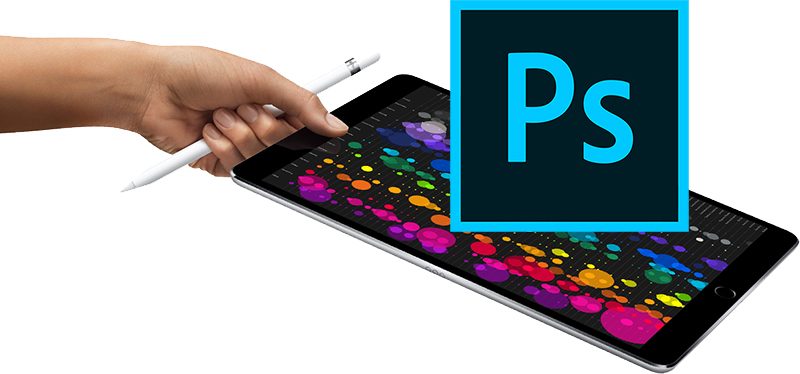 What it is: Adobe announced they plan to release Photoshop for the iPad.
In the early days, mainframe and minicomputer users derided PCs as "toys" because they couldn't run professional applications. As PCs gradually got more powerful, the software available for them got more powerful until PCs killed the mainframe and minicomputer market. Yet when the iPad first arrived, PC users derided the iPad as a "toy" because it couldn't run professional applications like Photoshop.
Now as the iPad gets more powerful processors and graphics, rivaling even some current PCs, the iPad is getting more powerful professional applications such as Adobe Photoshop. Adobe discovered that many Photoshop users want to do work on the go on an iPad. While Adobe had released simpler versions of Photoshop on the iPad, users want the real thing.
That opens up a new market for Adobe since competitors like Affinity Photo and Pixelmator had already offered iPad competitors long ago. The announcement of Photoshop on the iPad simply validates the iPad as the next computer of the future. Eventually, Apple will release Xcode on the iPad to create apps directly on the iPad and other companies will release similar professional applications on the iPad until the iPad will become the next PC. Just as PCs eventually displaced mainframe and minicomputers, expect the iPad to eventually displace many PCs, including 2-in-1 models that still cling to the laptop form while offering a tablet experience as well.
Mobile computing with tablets is the future. PCs will always be useful just as mainframe and minicomputers are still useful. It's just that tablets like the iPad will be far more useful and common for everyday and professional tasks.
To read more about Adobe's announcement of Photoshop for the iPad, click here.