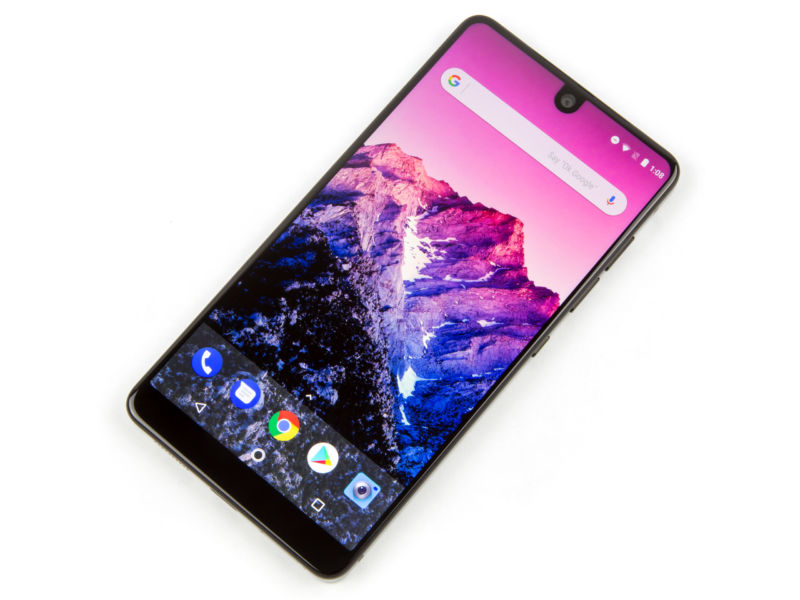 What it is: Andy Rubin, the co-founder of Google's Android operating system, started a company called Essential, which is now trying to sell itself.
There's a mistake people make all the time. If one person has success, they automatically assume that person will always have success from now on. What they don't realize is that sometimes success is more of an accident than a well-planned operation.
Such is the case with Andy Rubin. Andy helped create the Android operating system which originally was designed to mimic Blackberry OS since Blackberry smartphones were considered the elite smartphone at the time. When Apple introduced the iPhone, Andy immediately knew Android's future had to mimic the iPhone. Because the iPhone was limited to a handful of carriers at first, Android could mimic the iPhone and give people an iPhone-like experience without getting an iPhone.
Andy later left Google to form a company called Essential, which tried making their own line of smartphones. Amazingly, investors once valued Essential as a $1 billion dollar company before they even shipped a single product. All of this high valuation came about because Essential was created by  Andy Rubin who also created Android. Therefore, according to investors' logic, Essential should also be valuable because it would soon dominate the smartphone market like Android did.
Of course what people failed to realize was that Essential created nothing more revolutionary than another Android smartphone. With Android smartphones available from dozens of manufacturers, there was no compelling reason to buy an Essential smartphone just because it was made by a company run by the creator of Android. People don't care who makes a phone just as long as it's cheap enough and useful enough for their needs.
Essential had to cut the prices of their smartphones to sell more and now they've announced they won't make any more smartphone. That's because they never had a viable business plan in the first place. Why would the world care about another Android smartphone when most Android smartphone makers are losing money selling smartphones?
Essential likely will disappear from the world because it literally has no reason to exist in the smartphone market. The company may try to survive as a smartphone device manufacturer and that may give them more success, but as another Android smartphone maker? Even LG Electronics and Sony have trouble making money selling Android smartphones. Why did anyone think Essential would have an easier time?
Human beings are basically illogical. The Essential smartphone wasn't bad, but it wasn't anything special either. The Android market is tough because Samsung dominates and most other companies just lose money selling Android smartphones. Even Google can't make money selling Android smartphones, so why did anyone expect Essential to have massively better luck?
Because Android is a free operating system, it's turned Android smartphones into a commodity, and if you can buy an Android smartphone from any company, there's little reason to stay loyal to any particular company. Android may have massive market share, but its worst enemy is itself.
To read more about the financial troubles of the Essential company, click here.