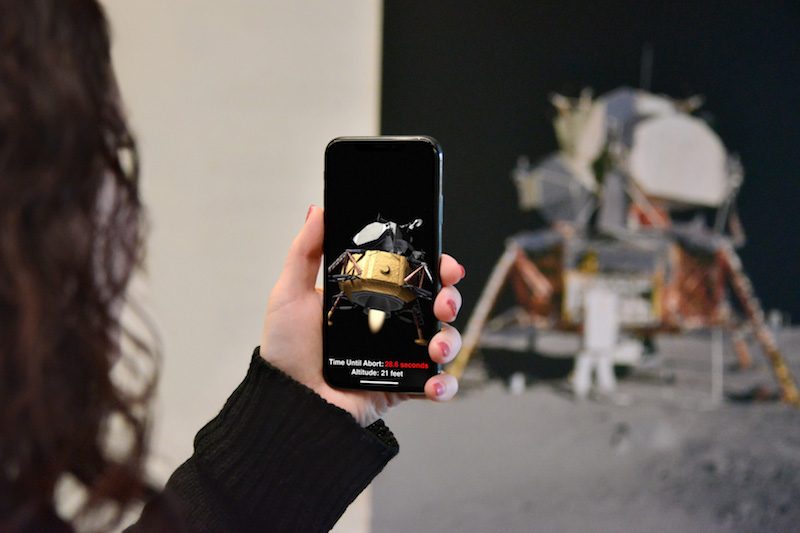 What it is: Apple is updating ARKit to allow more sophisticated augmented reality features.
Augmented reality appeared last year on iOs devices and Apple continues to offer more augmented reality features in the next release of iOS 11.3. The main feature of this new augmented reality framework, dubbed ARKit 1.5, will be the ability tor recognize images on vertical surfaces since ARKit currently only recognizes images on horizontal surfaces.
By recognizing vertical surfaces, ARKit will let users point their camera at ads, paintings, or objects and see augmented reality data beside it. For example, museums could display paintings and augmented reality would let iOS users see additional information displayed on the side. Advertisers could let people scan their products in the supermarket and see a list of nutritional information along with additional promotional materials to encourage people to buy that product.
Surprisingly, Apple acquired Metaio years ago because the company had already offered augmented reality features for museums that would let you point at an image and see an actual video overlaid over that image. If you look on YouTube, you can still find old videos of Metaio's demonstrations, which lets you see which features will come to ARKit next.
Although Metaio had offered advanced augmented reality features years ago, Apple is likely taking their time polishing these features into their iOS software frameworks to make it easier for developers to use. Metaio's demonstrations already showed the future of augmented reality years ago. Now we just have to wait for Apple to catch up on bringing these same features to ARKit today.
To read more about the future features of ARKit, click here.