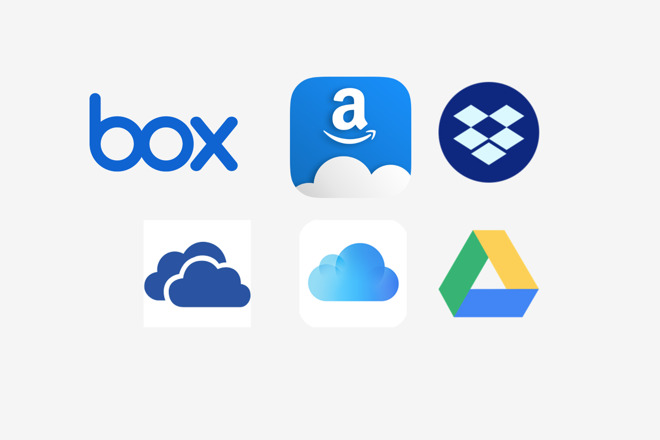 What it is: Apple's iCloud only gives 5Gb of storage space, so you may want to use alternative cloud services.
Apple's iCloud has never been great. Instead it's just been acceptable, which means alternatives are usually much better in terms of price and performance. The whole idea behind cloud services is that you can store data on the Internet and access that data anywhere you want just as long as you have an Internet connection. The drawback is that your data is potentially vulnerable to others. A document on your hard disk will always be more secure than one stored on the cloud.
While iCloud is nothing special, it does work. However, you may want more storage space without having to pay extra for what other services give you for free so here are some alternatives to iCloud that you can use separately or in conjunction with iCloud.
iCloud offers 5Gb free.
Dropbox offers 2Gb free.
Google Drive offers 15Gb free.
Amazon Drive offers 5Gb free.
Box offers 10Gb free.
Microsoft OneDrive offers 5Gb free.
So if you want free storage, Google Drive is the best deal. Of course, if you want to pay for storage, look at the price plans for all the different services. Most people prefer the convenience of a single service so they don't have to wonder which cloud service they stored a document on. However, by choosing the free plan on multiple services, you can get lots of free storage space in exchange for the inconvenience of storing dat on different cloud services.
Apple's iCloud may be decent, but it's not the only option available. Comparison shop and you'll likely find a cloud service better than iCloud.
To learn more about various cloud services, click here.