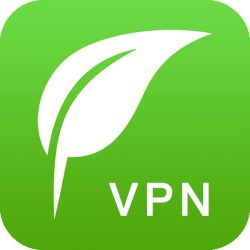 What it is: Russia just banned the use of VPN (virtual private network) software that allows access to banned websites.
Censorship is taking a nasty turn for the worse lately. First China banned VPNs in the Apple App Store. Now Russia has done the same thing. The goal of both Russia and China is to keep its citizens from accessing banned websites.
The way nations ban websites is to block direct access to those websites. By using a VPN, people can access a VPN server and then through that server, access a banned website. Since China and russia's firewalls only block the banned website and not the VPN server, people can view banned websites through a VPN.
Now by banning VPNs, countries like Russia and China are making it harder for people to view banned websites. The way to defeat this is to provide other ways for people to access VPN software, but by removing VPN apps from the App Store, this makes it harder for most people to find VPN software in the first place.
There's no way countries can completely block websites since people can always use VPN software. The problem is simply getting this VPN software to people inside countries like Russia and China. If you know where to find VPN software, you can easily download and install it. The trick is getting more people to find VPN software now that it's not easily found in the Apple App Store.
Unfortunately, companies have little leverage in dealing with the laws of other countries. Just because something is legal doesn't make it right. At this point, all Apple can do is make sure VPN software is never removed from the American App Store. Hopefully other people and organizations can continue spreading VPN software to people in Russia and China so they can access banned websites too.
Fortunately, accessing banned information isn't as hard as you might expect. In North Korea, everything is banned from other countries, yet North Koreans routinely smuggle in DVDs from South Korea along with TV shows, music, and movies stored on flash drives. Although officially North Korea cannot access outside information, it's profitable for them to do so.
Apple and other countries cannot change the laws of Russia and China. That's only going to occur when the people themselves take the initiative to access what they want without government interference. If the government won't cooperate, then the people will have to ignore the government like they do in North Korea.
The biggest threat to censorship is never the government but the people's acceptance of government laws. Governments can make laws but as long as its own citizens refuse to follow those laws, those laws will be worthless.
Hopefully the people in China and Russia will continue to look for ways to access banned websites. Also hopefully the United States won't go down the path of oppression and start banning websites they don't like either. Ultimately, the fate of censorship depends entirely on the people being censored.
To read more about Russia's ban on VPN software, click here.