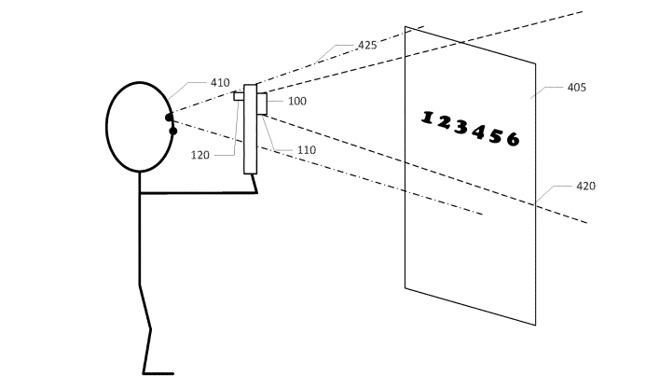 What it is: Apple filed a patent for a unique use of augmented reality that warps images so they can be seen in a person's blind spots.
Look at any technology and it's only as useful as the problems it solves. One huge reason why virtual reality hasn't taken off is because it doesn't solve a pressing need.
People adopted mobile phones and dumped land lines because mobile phones offered far greater convenience. People adopted cars because cars are easier to use than horse and carriage. People adopted electricity because it's easier than lighting lamps with kerosene.
Right now, augmented reality has mostly been used for games and entertainment, which is fine because that's how people experiment with new technology. However, eventually there must be a practical use for technology or else it simply fades away, much like 3D TV never went anywhere.
Apple's latest patent points out how augmented reality could be used to help people with poor vision. Many partially blind people cannot see in certain areas of their eyes, creating blind spots. Apple's patent points to warped images that allows augmented reality to display the areas that a person's blind spot might be blocking, thereby granting them full and complete vision.
Augmented reality is more than just games. It's a technology to enhance vision and correct faulty vision whether it's just in people who need corrective lenses or people who are partially blind.
By using augmented reality to solve real problems, augmented reality will be far more useful than virtual reality. The future is augmented reality and Apple appears to be leading the way.
To learn more about Apple's latest augmented reality patent, click here.