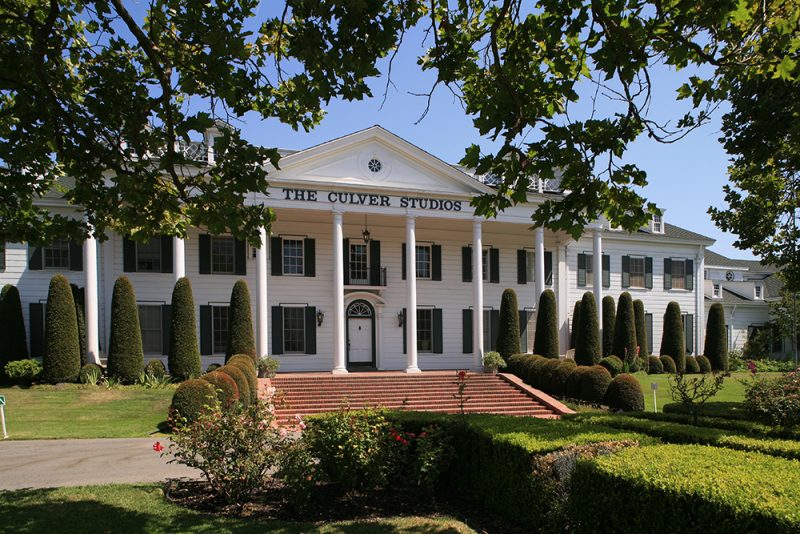 What it is: Apple may lease space in the Culver Studios in Hollywood.
It's no surprise that Apple TV has been a disappointment. Hardware-wise, it's little different than any competitors. Software-wise, its user interface is marginally interesting but nothing drastically superior to the competition. What Apple needs to do to separate Apple TV from the competition is to offer unique content.
Netflix, Hulu, and other streaming services early on realized that if they all offered the same movies and TV shows as everyone else, there would be little reason for anyone to choose them except for price. This commoditization of products is what drives everyone to a race to the bottom, cutting prices constantly to attract customers who simply price shop to find the best deal. The moment a rival offers lower prices, customers abandon one company in search for a lower cost alternative. This race to the bottom is what gives PC makers razor thin margins.
To create proprietary content, Apple needs to work with Hollywood. That's why Apple is reportedly interested in leasing space at the Culver Studios in Hollywood to put their people in close proximity to the content creators in Hollywood. Trying to make deals from afar is fine, but there's no substitute for actually having contact with people in Hollywood on a regular basis.
Right now Apple's current original content ("Planet of the Apps" and "Carpool Karaoke") are rather thin enticements for getting anyone to buy an Apple TV. Apple needs a major series like "Game of Thrones" or "The Handmaid's Tale" to attract customers to Apple TV. That's why Apple plans to spend $1 billion dollars to purchase original content, although Apple is also competing against Netflix, Amazon, and other major companies for the same content.
This is great for Hollywood because it gives them more places to shop content with so many people fighting in a bidding war. This also likely means Apple will finance a series of flops before eventually finding a show that people like. Apple, like its rivals, needs to invest in TV shows and original movies.
TV shows are what can attract customers, but original movies can be useful as well. Netflix has been creating original movies and stumbling on flops as well as critically acclaimed films. Apple will likely do that as well. Apple needs to expect to fund flop TV shows and movies, and be ready for ridicule and embarrassment for some of their projects, but that's the price they need to pay to eventually find a hit.
Unlike the computer industry, there's no set formula for a hit TV show or blockbuster movie. Even the best films and TV shows sometimes struggle to find an audience and lose money. Venturing into original content isn't going to be easy for Apple, but moving to Hollywood is a start. Just expect Apple to get their nose bloodied numerous times in high profile failures before they finally find success.
Once they find success, they need to further differentiate themselves from competitors somehow. Rather than bid on original content just because of an A-list star or director is attached to a project, Apple (and everyone else) needs to look at the actual content of the TV show or movie itself so they can create an overall brand.
Disney movies represent family entertainment. Yet to access racier content, Disney founded Touchstone Pictures so they can create films that don't fit under the usual Disney brand. How will Apple do that with Apple TV?
Will that mean limiting violence and sex? Avoiding controversial topics? Sticking to family friendly entertainment? Apple is venturing into unknown territory in Hollywood and their brand name and reputation isn't going to be much help to them if they simply mimic everyone else and pick and choose TV shows and movies like a crap shoot.
Apple TV has a long way to go to reach the status of the iPhone or Macintosh in the eyes of the public. Chances are good Apple TV will never be the best streaming TV option but it might still be good enough to make a decent profit and that's the best Apple can hope for.
To read more about Apple leasing Hollywood studio space, click here.