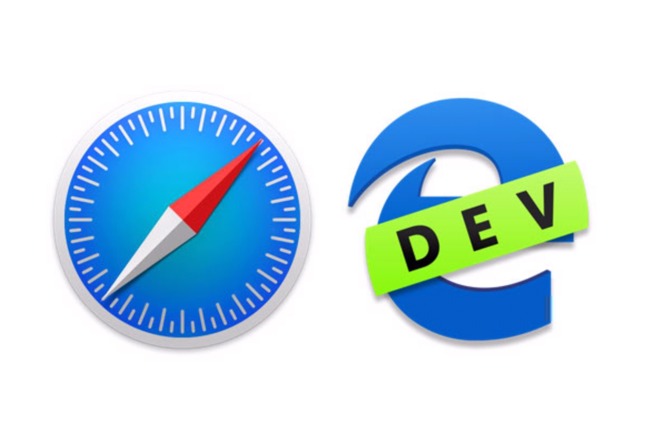 What it is: Microsoft will soon offer its Edge browser for the Macintosh.
Every computer needs a browser. If you have a Macintosh, Apple gives you the Safari browser by default. One reason to use Safari is because it's optimized for Apple's own websites. One reason to avoid Safari is that hackers know the flaws of Safari so they can use those flaws to infiltrate into your Macintosh with malware.
For most people, one browser is good enough, but you may want a second browser installed on your Macintosh just in case. Malware commonly targets a computer's browser so if malware kills Safari, then you won't be able to access the Internet to get help. That's one reason to always have a second browser available.
Another reason to have another browser is because some websites won't load correctly in one browser but work just fine in another browser. By having two browsers installed, you increase your chance of viewing a website correctly and getting help in case one of your browsers crashes or gets destroyed by malware.
Safari is the most obvious browser to use on a Macintosh, but there will soon be several contenders: Chrome, Firefox, Opera, and Microsoft Edge.
Of these options, Chrome is considered the fastest although browsers regularly improve so Chrome might be the fastest today, but there's no guarantee it will be the fastest tomorrow.
Firefox is a popular browser that once dominated the browser market until Chrome took over when Firefox lagged behind in updates. Firefox used to promote themselves as the most secure but it's likely Firefox isn't markedly better than Chrome.
Opera is an oddball browser that often pioneers features that later show up in other browsers such as tabs. Because Opera isn't as popular as Chrome or Firefox, that makes it less susceptible to malware. For this reason alone, you might want to consider Opera as a second browser.
Microsoft's Edge browser is the newcomer. It's not officially available so it's hard to judge its features. However, Edge will need to be dramatically faster or more secure to steal away marketshare from Chrome or Firefox.
Given a choice of a second browser, Chrome is the most popular choice, Firefox is second, and Opera is third. Microsoft's Edge will likely fight it out with Opera to become a viable choice.
As a general rule, don't rely on the default browser (Safari). Download and install a second browser just in case. For compatibility, choose Chrome. For security, chose Firefox or Opera. If you're a Windows user, you might want to use Microsoft's Edge browser just for the familiarity with the Edge browser, if you use it on your Windows PC.
Browsers are all different yet similar, so choose the two you like best and stick with them. You can't go wrong with any of them.