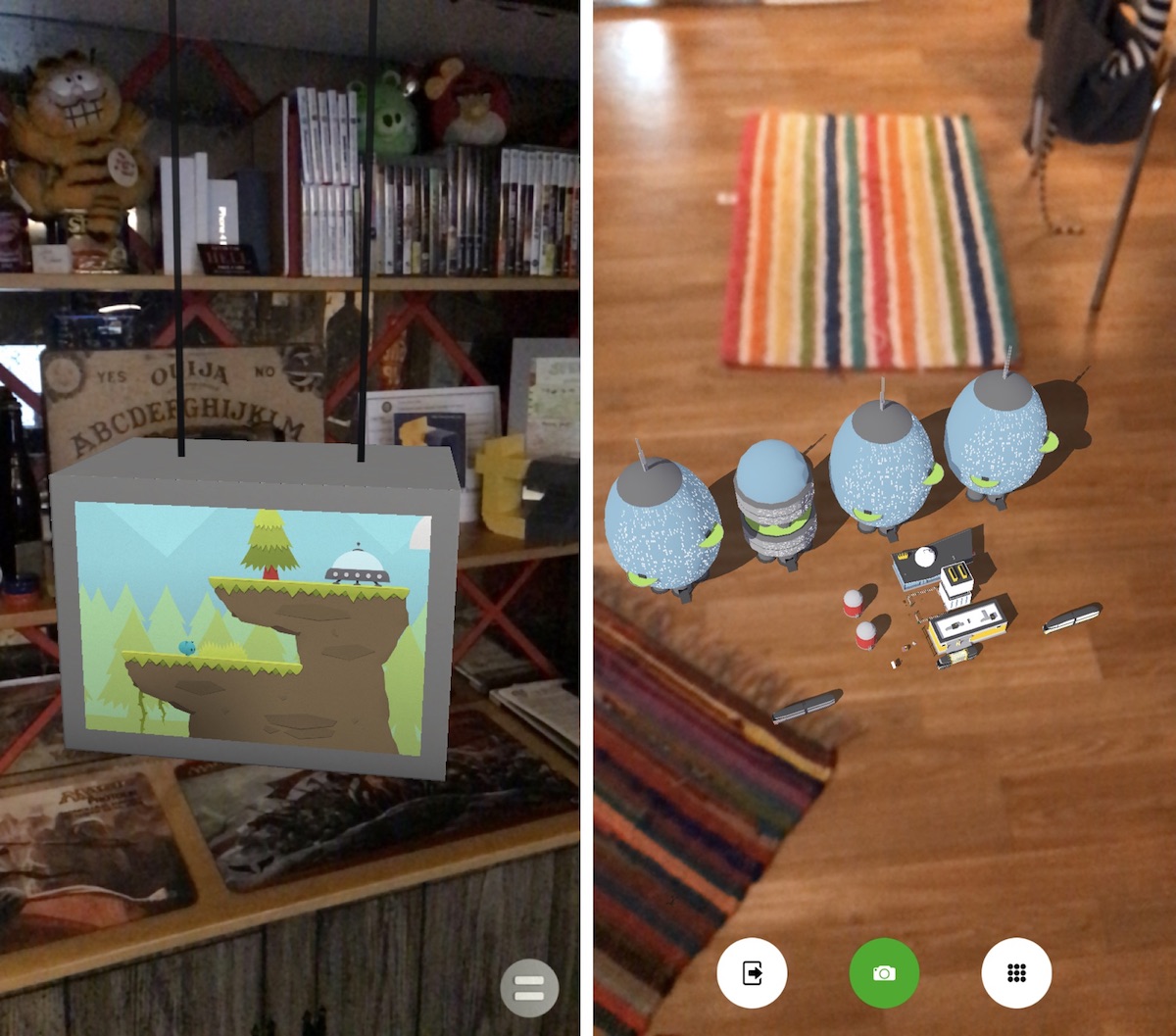 What it is: With the release of ARKit and iOS 11, Apple has made augmented reality accessible to the masses.
Augmented reality is going to change the way people interact with their smartphones as much as the touch screen interface literally changed the way smartphones work. With the official release of iOS 11, augmented reality apps have started flooding the App Store. By examining these augmented reality apps, you can get a glimpse at the future. Best of all, many of these early augmented reality apps are free.
Most of these early augmented reality apps are games that let you play video games overlaid over the actual image as seen through your iPhone's camera. A simple, non-game augmented reality app lets you view cars in your driveway so you can see what different cars might look like parked in front of your own home.
Such early uses of augmented reality may be trivial, but just remember that the early iPhone apps used to be trivial such as iFart that let you play different farting noises on the iPhone. When that app first came out, it earned up to $10,000 a day. Nowadays it probably earns far less, but that just shows you how excited people were to find any apps on the App Store in those early days.
The same processor excitement for trivial apps will occur with augmented reality. Some of the more sophisticated augmented reality apps let you measure items without an actual ruler or look in the skies to see constellations in the sky. As developers see what's possible with augmented reality and get more sophisticated, expect to see more useful augmented reality apps in the near future.
Augmented reality has suddenly given the iPhone a huge advantage over Android devices. If you want to use augmented reality, you won't find as many augmented reality apps available for Android (and you certainly won't find them at all for Windows Phone). As augmented reality becomes commonplace, expect to see similar augmented reality apps start popping up on Android. However, augmented reality only works on the most advanced hardware so with Android devices fragmented across so many hardware configurations, only a small subset of all available Android devices can run augmented reality. That creates a frustrating experience for Android users.
In comparison, if you own one of the latest iPhones or iPads, you'll have no problems using these latest augmented reality apps. Apple's choices make it easy to run augmented reality. Android's fragmentation makes it harder to know whether augmented reality will run on certain devices or not.
Try a free augmented reality app and that will give you a clue what the future might bring. Between using augmented reality apps to help you view dance steps to a dance or viewing human anatomy by pointing your iPhone at someone to see their internal organs depicted, augmented reality will change the way we work with smartphones. Android is already behind the augmented reality market and rival operating systems have little chance to catch up. (Think Tizen or Windows Mobile 10.)
The future of iOS belongs to augmented reality. Upcoming versions of iOS will simply continue making augmented reality a game-changer in the smartphone market that Android can never match.
To read more about the latest augmented reality apps available on iOS 11, click here.