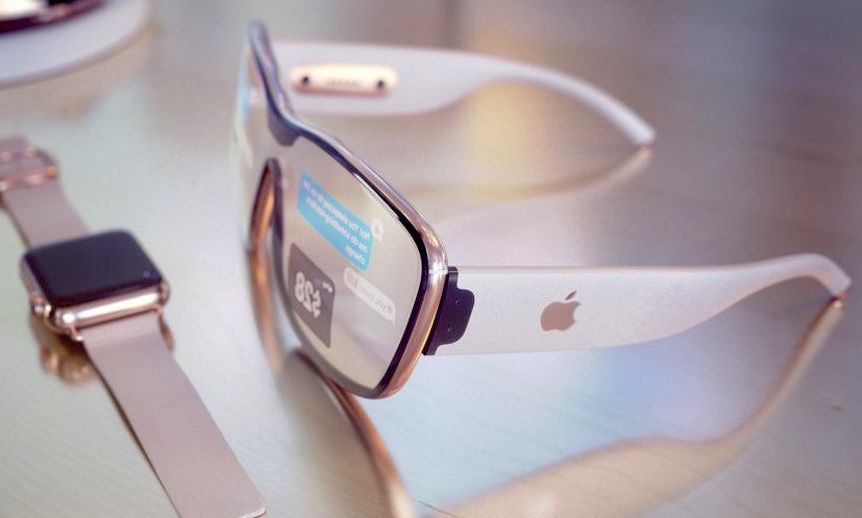 What it is: Apple Glasses is rumored to appear in 2020.
Why does Apple get all the credit for selling products that other companies have sold years or even decades before Apple did? The answer is simple. Apple doesn't invent or innovate entirely new products out of thin air. What Apple does best is look at existing products and refine them so they're more acceptable to the public.
When Google released Google Glass, they were one of the first wearable computers. Unfortunately, Google failed in several ways. First, Google Glasses looked odd with tiny square box on one side of the eye glasses.
Second, Google Glass contained a video camera that allowed a wearer to record others in public, which immediately earned users the nickname of "Glassholes."
Third, Google Glass failed to solve a specific problem. Why would anyone pay $1,500 for Google Glass? Even if Google Glass only cost $25, why would anyone even pay that amount? Google Glass served no purpose.
For Apple Glass to succeed, Apple needs to make their wearable computer no different than wearing ordinary eyeglasses. Think of how Apple Watch mimicked the appearance of an ordinary wristwatch, making it acceptable tot he general public.
Second, Apple Glass must avoid a video camera to avoid the label of "Glassholes" all over again.
Third, Apple Glass must solve a specific purpose. Watch Apple's success products in the past on how they solved specific problems.
When Apple introduced the original Macintosh, they wowed everybody by demonstrating the graphical capabilities of the operating system that let people display fonts on screen and draw pictures using a mouse. That was revolutionary at the time of MS-DOS command line interfaces that PCs were using at the time.
When Apple introduced the iPhone, it essentially put a PC in your pocket. Previously mobile phones were clumsy to use beyond making and receiving phone calls. The iPhone made it practical to browse the Internet on a mobile device.
So what can Apple Glasses offer? Beyond looking stylish and acceptable so people will want to wear them along with a reasonable cost, rumored at $499, Apple Glasses will need to solve a problem that current technology cannot solve right now. If Apple can succeed at that, they'll have a whole new market all to themselves like they have with smart watches.
Solving problems is the purpose of technology. Endless amounts of technical specifications with RAM and storage space means nothing if all those technical specifications fail to do anything useful.
To learn more about the potential of Apple Glass, click here.