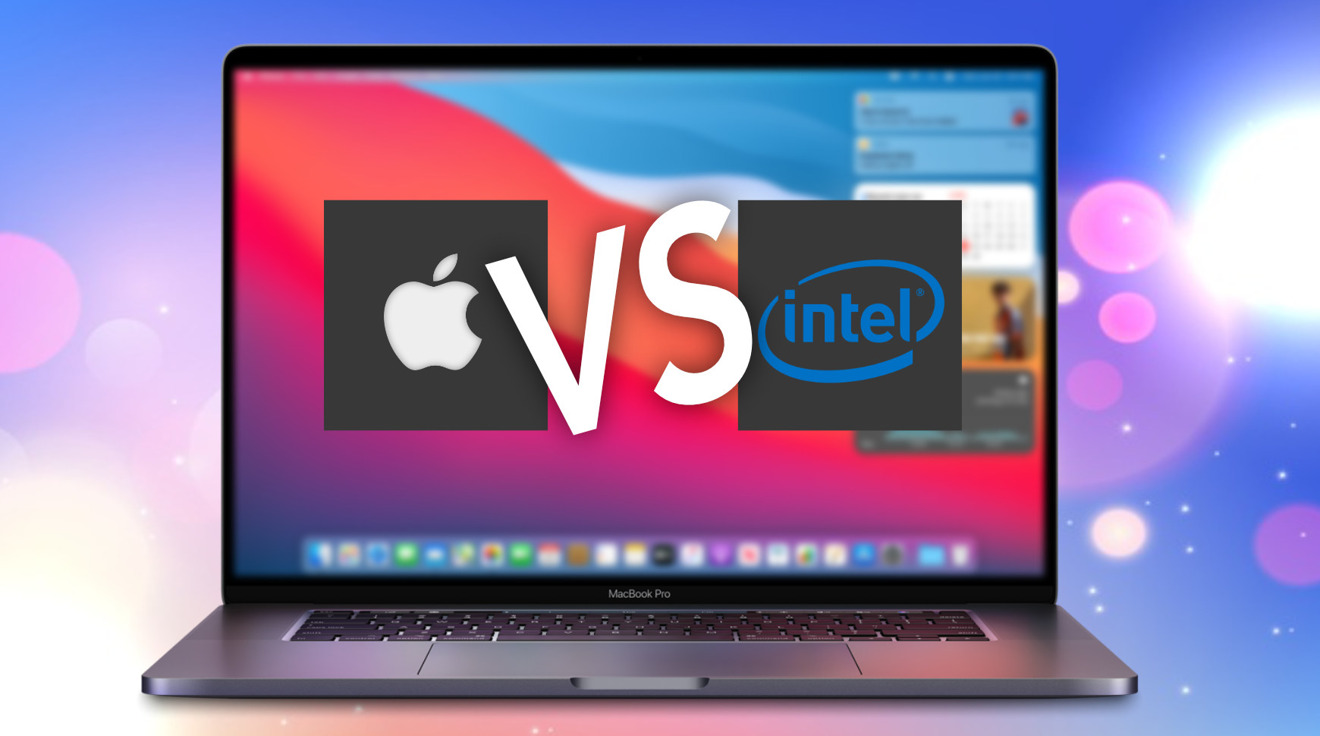 What it is: Apple announced the Macintosh is shifting away from Intel processors to Apple's own processors dubbed Apple Silicon.
At one time, the Macintosh used a PowerPC processor (or even earlier, a Motorola 68000 processor) while the PC world used Intel processors (or even earlier, Z80 processors).
So while the PC market shifted from CP/M-80 and Z80 processors to MS-DOS and Intel processors, the Macintosh shifted from Motorola 68000 processors to PowerPC processors to Intel processors.
Once PCs and the Macintosh used the same Intel processors, it was easier to compare their features. In general, PCs cost less but the software on the Macintosh tended to be easier to use.
Now Apple has announced the Macintosh is making yet another transition away from Intel processors to Apple's own processors based on energy-efficient ARM processors. Apple's own ARM processors (dubbed A-series chips) already outperform most Intel processors, so switching to Appel Silicon will allow the Macintosh to be more energy efficient and powerful than Intel processors.
Once the Macintosh starts pulling away in features that PCs can't match (much like how old iPhones still outperform the latest Android smartphones), the Macintosh will offer a clear advantage over PCs.
At one time, Microsoft and Intel were known as Wintel because Windows ran on Intel processors. Now with the mobile computing market abandoning Intel processors for ARM processors, the Macintosh is following the lead of iOS and Android in embracing ARM processors. That means ARM processors represent the future of computing and Intel processors represent the past like PowerPC or Z80 processors.
This will create a dichotomy in the computing world. All the current work will rely on Intel processors while all the latest advancements will appear on ARM processors. Eventually mobile computing running ARM processors will likely dominate int he same way that more people use smartphones than PCs these days.
That means the Wintel monopoly is over. Windows is no longer the dominant operating system (iOS and Android are the dominant operating system) and Intel processors are no longer the dominant hardware (ARM processors are).
As the Macintosh accelerates each year under Apple Silicon, it will only pull further away from traditional Windows PCs on Intel processors. That means the world will continue its shift to mobile computing. Toss in the future of wearable computers (none of which will use Intel processors) and you can see the future of Intel processors is far less promising than the future of ARM processors.
Expect more Linux distractions to support this move to ARM processors and expect the world to lose software developers too closely wedded to Intel processors.
Intel is dead and ARM is dominant. That's not a prediction but a statement of fact right now, and this gap between Intel and ARM will only continue to grow with both mobile computing and the Macintosh relying on Apple Silicon in the future.
The future is clear. It's ARM and specifically Apple Silicon.
To learn whether you should buy an Intel Macintosh or wait for an Apple Silicon Macintosh, click here.