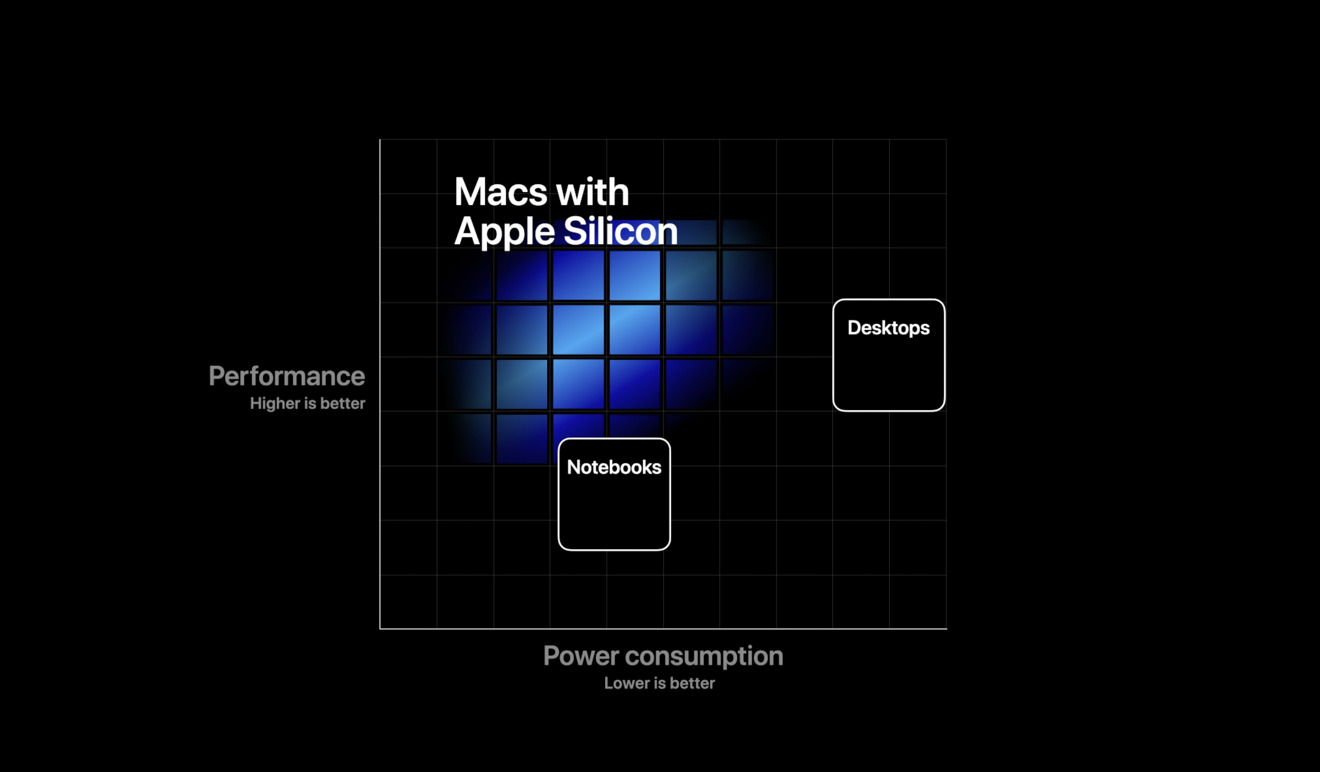 What it is: Apple announced that the Macintosh will shift from Intel processors to Apple's own processors.
Apple once relied on Motorola 68000 processors before shifting to PowerPC processors. Then Apple shifted from PowerPC processors to Intel processors. Now Apple is shifting once more from Intel processors to their own ARM-based processors.
While this shift is necessary for Apple to continue innovating the Macintosh, it's going to rip the guts out of third-party development tools. Right now, Apple has plans to support the transition from Intel-based Macs to Apple's own processor-based Macs. That means all of Apple's own software needs to run on both Intel and ARM processors.
The primary development tool for creating iOS apps is Apple's own Xcode, which will be capable of running on both Intel and ARM processors. Xcode will also be able to create universal binaries so you can write a program once and it will be capable of running on both Intel and ARM-based Macs.
So Xcode will be able to run on the new ARM-based Macs and create apps for ARM-based Macs. That means every third-party development tool is in trouble.
There's along list of third-party development tools that offer different advantages over Xcode. Xamarin lets you use C#, which is Microsoft's official language. By using Xamarin, you can create iOS apps on a Windows PC.
There's also Xojo, which is a Visual Basic clone along with Livecode, which is HyperCard clone. Of course there are a host of other third-party development tools as well, but the problem is that each development tool will need to run on Intel and ARM-based Macs, and they'll need to create both Intel and ARM-based binaries.
Guess what? Most of these third-party development tools won't be able to do it, at least not initially. That means Xcode will be the only option. That also means there's little reason to rely on third-party development tools since they'll be late to the transition and they won't offer all the features you need to create apps for the Macintosh.
The third-party development tool market is now in serious trouble because why would you bother working with a tool that won't run on ARM-based Macs and won't let you create Intel and ARM binaries?
Xamarin might survive since Microsoft can likely get their tool to run on ARM-based Macs, but smaller third-party development tools like Xojo and Livecode probably won't make the shift. That means they'll likely fade away over time.
So if you're looking to develop apps, your only choice really is Xcode. Nothing else will offer the features that Xcode will offer from day one, which means Xcode should be the only development tool worth learning.
Apple's shift to ARM-based Macs is exciting because it means the Macintosh will gain a tremendous amount of features along with longer battery life and lower cost. While the future of the Macintosh is bright, the future of other development tools is not.
Look for the demise of many third-party development tools that fail to make the transition from Intel to ARM-based Macs. It happened before and it will happen again. The Macintosh will survive. Third-party development tools probably will not so abandon now and start learning Xcode today.
Your programming future just might depend on it.