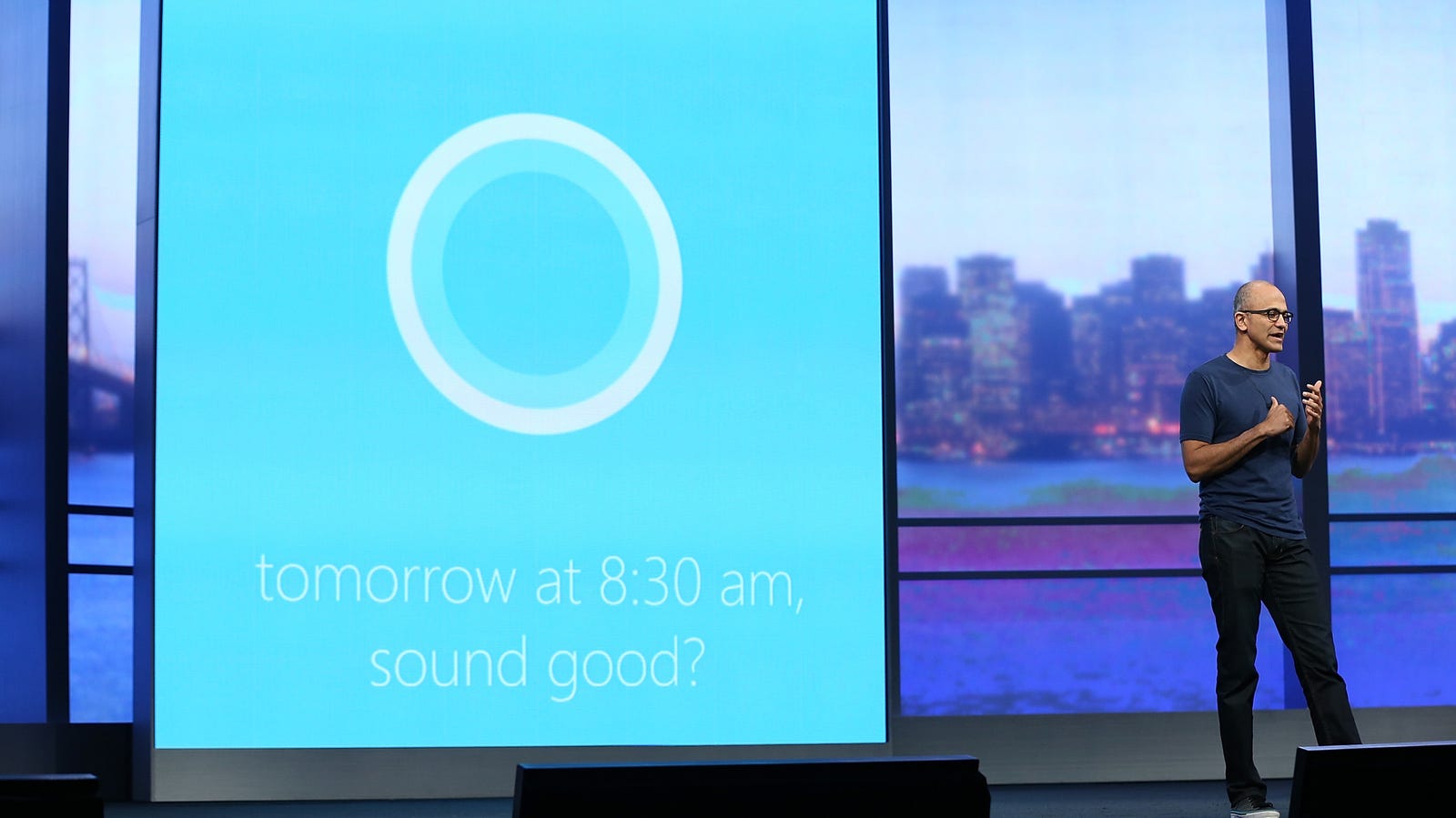 What it is: Microsoft is no longer trying to make Cortana and Bing compete on their own.
Microsoft has one major business model and that's copying others. This model has worked several times with MS-DOS copying existing operating systems at that time such as CP/M-80, and Microsoft Word taking on the word processing market to eventually take over from WordStar and WordPerfect.
However, Microsoft's strategy of copying others means they also have a huge list of multiple failures. To compete against Turbo Pascal (popular in the 80's), Microsoft launched QuickPascal, which quickly faded from sight.
To compete against CompuServe and America Online, Microsoft launched their own online service called the Microsoft Network, which faded rapidly. To compete against Adobe's Flash, Microsoft created Silverlight, which disappeared quickly. To compete against Google, Microsoft created Bing and to compete against Siri and Alexa, Microsoft created Cortana.
Bing and Cortana aren't bad products, but they're simply me-too products, giving people little reason to use them. Microsoft recently announced that instead of promoting Bing as a general search engine, they're focusing on making Bing into a specialized office search engine.
Instead of promoting Cortana as a stand-alone voice assistant, Microsoft is letting Cortana fade away while making deals with Amazon to use Alexa.
Microsoft does best when they aren't trying to copy a leader and catch up to them. The sooner Microsoft can wean themselves off this business model of copying, the better off they'll be. The biggest problem with copying the leader is that as soon as the leader struggles, Microsoft struggles as well.
Adobe's Flash was once a standard for creating animation on web sites. When mobile computing took over, Flash consumed too much power, making it detrimental to mobile devices. As a result, Flash has slowly been dying.
So when Microsoft copied Flash with Silverlight, the fate of Flash also doomed Silverlight at the same time. Copying a leader means struggling to convince others to use your technology when it offers trivial advantages, so there's little reason to abandon the leading technology.
Copying a leader then gives you the second drawback in that when the market changes to kill the leader, it also kills your copycat product too.
Microsoft poured billions into the Xbox before it finally became profitable, but game consoles are no longer the major way to play games. As mobile gaming and PC gaming increases, the market for game consoles will shrink, hurting Sony and Microsoft alike.
So watch Cortana and Bing fade away. They're not bad products, but there's little reason for anyone to use them so you might as well use other products instead. Hopefully Microsoft will wean themselves off this copycat business model and start developing truly useful products for a change.
To read more about Microsoft's slow abandonment of Cortana, click here.