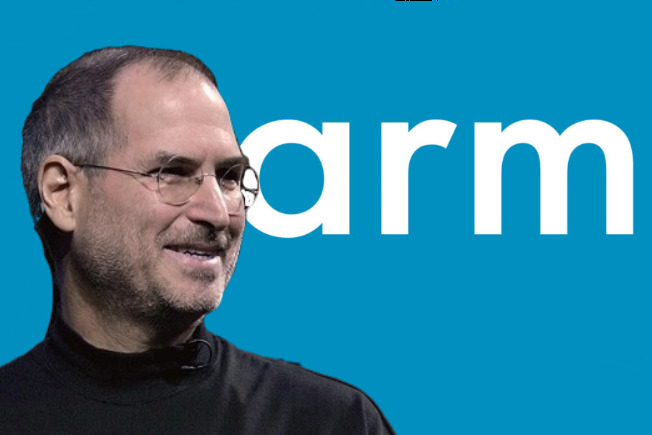 What it is: Steve Jobs predicted platform changes happen roughly every ten years.
At one time, the Macintosh ran on Motorola 68000 processors. When Motorola failed to keep advancing their processor technology, Apple switched to PowerPC processors, which offered better performance than comparable Intel processors.
Eventually Apple switched from PowerPC processors to Intel processors because PowerPC processors couldn't keep up with Intel processors in both speed and heating requirements. That meant Apple couldn't produce a PowerPC laptop since the PowerPC processor ran too hot for a laptop enclosure.
Now Intel is having trouble keeping their processors current with ARM processors, which are used in mobile devices because they require less power and thus provide longer battery life.
At one time, Intel processors offered faster processing speed, but now ARM processors are just as fast (or even faster) than similar Intel processors while offering far less power requirements than Intel processors.
Given a choice between slower speed and higher power requirements (Intel), or faster speed and lower power requirements (ARM), it's easy to see why even Intel believes Apple will shift to ARM processors completely for the Macintosh in the near future.
Apple's own ARM processor rivals Intel's processors and this gap will only increase over time, making it inevitable that Apple will shift to ARM processors for the Macintosh eventually.
Once Apple switches to ARM processors, their devices will be faster and run longer than similar devices running Intel processors. That means the Intel market will fade away just like the PowerPC and Motorola 68000 processor market faded before.
Steve jobs predicted that platforms will change every ten years simply because old technology will eventually be surpassed by newer technology, so it only makes sense to jump to newer technology when the older technology lags behind.
When the macintosh is completely ARM-powered, that's when we'll see the vast difference between Windows PCs and ARM-based Macintosh computers. When that happens, that will spell the end of the Intel-dominated era of computing, which isn't a bad thing any more than leaving behind the Z80 processor world of early PCs.
Technology marches on and you can't be held back by clinging to ancient technology. To read more about Steve Jobs' prediction about switching platforms, click here.