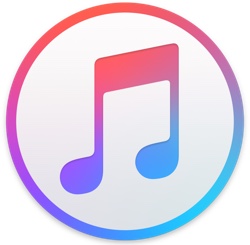 What it is: For years, iTunes has been used to play music, movies, audio books, and podcasts. Now Apple is rumored to be breaking iTunes into separate apps.
The iTunes app began as a music player and a way to store songs on an iPod. Then Apple started adding more features to iTunes to play all types of audio and video files including movies, podcasts, and audio books. Not surprisingly, iTunes is now a clumsy, monolithic program that tries o do everything but does none of it well.
That's why the latest rumor is that Apple will break iTunes into several smaller, specialized apps. That way if you don't listen to podcasts, you don't have to worry about podcast features. If you don't listen to audio books, you won't have to wade through audiobook features.
Part of the reasoning behind this rumor is that Apple is creating a cross-platform tool that will allow iOS developers to create macOS apps. Apple already announced this cross-platform tool last year so everyone's expecting them to release it this year.
iTunes is a perfect example of a dedicated program that simply grew too big with more and more features until it became a mess. Few people will mourn the loss of iTunes for doing everything so it's likely this is a low-risk move on Apple's part to make everything easier for everybody.
Keep your eye on Apple's cross-platform tool. This will likely become a major focus at the upcoming Worldwide Developer's Conference (WWDC), which will allow iOS developers to turn their apps into Macintosh apps as well. This will give iOS developers another way to profit from their work while giving Apple more apps to market and entice others to buy and use a Macintosh.
The future of Apple is iOS. To read more about Apple's plan to break up iTunes, click here.