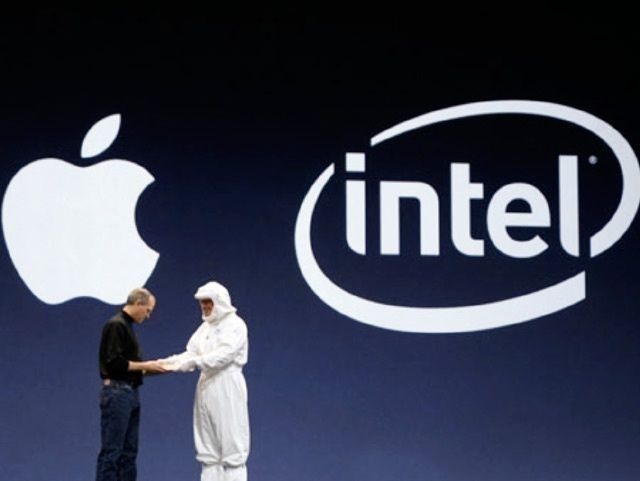 What it is: Apple has been ignoring the Macintosh for years. The reason may be they're planning to switch processors.
For the past few years, Apple has let their Macintosh lineup lag behind the times. The iMac hasn't been updated in almost two years, which makes no sense because PC makers such as Dell or Hewlett-Packard can release updated models every few months. Certainly Apple could update the Macintosh at least once a year. That could be extreme incompetence or something else entirely.
That something else will likely be the switch from Intel processors to Apple's own ARM processors. Already Apple's latest A-series processor is faster than Intel's processors and Intel's constant delays also interrupt Apple's ability to upgrade the Macintosh, so even Intel expects Apple to transition the Macintosh to ARM processors by 2020.
So that might be the reason why Apple has been dragging their feet on updating the Macintosh. It's not that they can't do it; it's just that they're too busy working on the transition to ARM processors so they don't want to work on new Macintosh models when they know a new ARM-based Macintosh is coming soon anyway.
What's likely to happen is that the Macintosh will become a "pro" model, running Intel processors for developers while the consumer model Macintosh will run ARM-processors for longer battery life. It's possible that this ARM-based Macintosh will be called something else entirely. That way people won't get confused trying to run Macintosh programs (designed for Intel processors) on an ARM-based Macintosh.
So the long delay in updating the Macintosh is likely because Apple is planning to make them obsolete soon anyway. Apple is already developing a software framework to allow iOS apps to run on the Macintosh. Most likely an ARM-based computer will be a super portable laptop.
If the lack of updates bothers you, wait if you can. Apple will likely redefine a laptop with a device that runs iOS apps but acts more like a computer. Either that or Apple is really incompetent after all. Which seems most likely?
To read about Apple's possible plan to switch to ARM-based processors, click here.