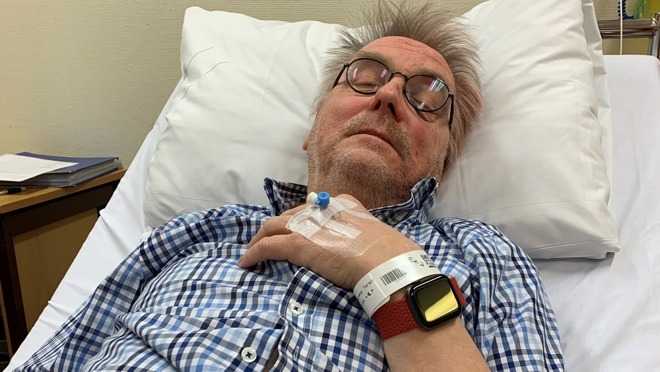 What it is: An Apple Watch detected a man's fall and called for help.
67-year-old Toralv Ostvang fell in the bathroom, fracturing his face in three places. Fortunately, Toralv was wearing an Apple Watch that detected his fall and automatically called for help when it detected Toralv was not moving after the fall.
Emergency crews responded to the Watch's alert beacon and said he would likely not have survived the night if he hadn't received immediate help. That means the Apple Watch helped save one man's life and its automatic fall detection feature will likely save many more lives in years to come.
Because of its fall detection feature and other health-related options, the Apple Watch is ideally suited for senior citizens. By providing help when the wearer is unable to do so, the Apple Watch can save lives.
While the Apple Watch is ideal for senior citizens, it can also be used for younger people to track their physical activity and urge them to stay active during the day. Sitting in one place is extremely harmful to one's health so younger people can use the Apple Watch to monitor their physical movements.
The Apple Watch's main purpose is simply real-time health monitoring, which can literally save lives. As the Apple Watch gains more features such as non-invasive glucose monitoring, it will continue offering health benefits that were too expensive or impractical to track with current technology.
The Apple Watch is a huge success simply because it has a clear purpose to monitor health. What Apple needs to do with their other products is define an equally important purpose.
Anyone know what's the one compelling reason to use HomePod? HomePod offers hands-free computing, but beyond that, what purpose does it serve to solve a problem that other products can't do as well? The lack of a clear answer is the reason why HomePod isn't as popular or profitable while the Apple Watch continues growing in popularity and importance.
If you don't have an Apple Watch yet, get one or something similar to track your health. A wearable computer like the Apple Watch could one day save your life.
To learn more about how an Apple Watch saved one man's life, click here.