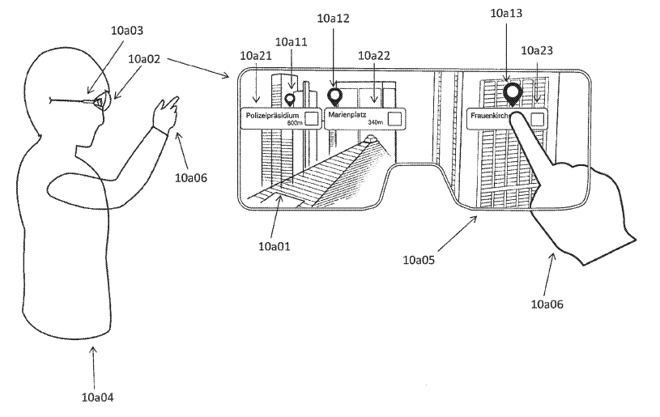 What it is: Apple filed another patent for augmented reality that hints of its future plans.
Augmented reality is already a part of iOS devices like the iPhone and iPad. While augmented reality hasn't yet become commonly used like location tracking (for getting rides through services like Uber) on the iPhone or real-time health monitoring on the Apple Watch, augmented reality is coming in the form of smart glasses.
Apple's latest patent highlights how augmented reality could track the location of interesting objects and transpose that information when you walk near it. For outdoor use, this could help you find directions while for indoor use, this could help you find the location of your iPhone or iPad.
Like most patents, this may never become part of a real product, but it shows what Apple is thinking about and where augmented reality will be heading. It will start with the iPhone and iPad and gradually when it becomes more useful, it will migrate to smart glasses. Apple will likely test the concepts for augmented reality on iOS devices. Then when the most practical purpose appears, Apple will introduce smart glasses.
What most companies are doing now is releasing smart glasses and then hoping people will find a use for them, which is backwards thinking. These companies should be thinking of what pressing problem smart glasses can solve and then build smart glasses optimized to solve that particular problem.
Augmented reality is a growing field and will only improve with each passing year. That means augmented reality will become commonplace soon but only when it can solve problems that can't be solved easily with todays' technology.
To read more about Apple's patents with augmented reality, click here.