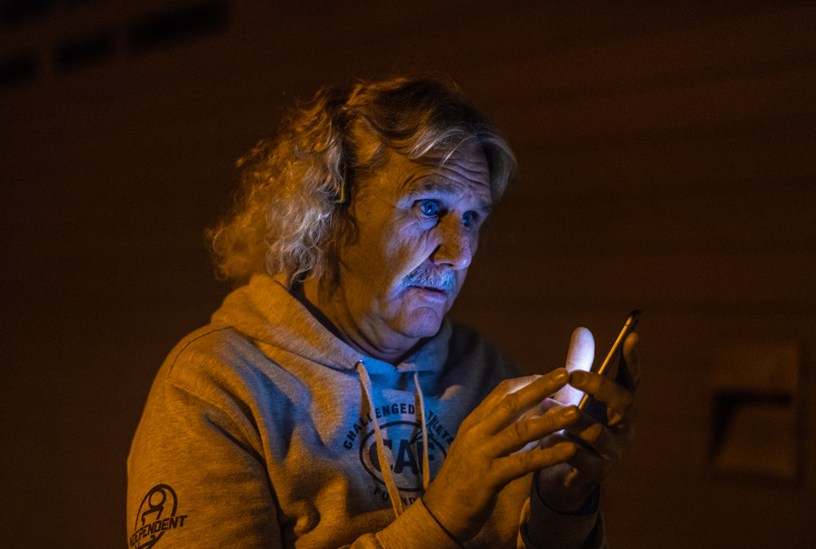 What it is: Blind veteran and surfboarder Scott Leason relies on Apple products to live independently.
While most people probably won't need them, Apple products provide many assistant features to help those with visual, hearing, or physical limitations. Amazingly, by using these assistant features, those with physical disabilities can use an Apple product's features just as well as someone without physical disabilities. This demonstrates Apple's focus on usability for both novices and physically disabled.
Scott Leason is a blind surfboarder who uses his iPhone and Apple Watch to aid him in performing his daily tasks. "It's a lot easier to navigate with the phone," Leason said. "I think a lot of the visually impaired prefer the iPhone because they can do everything on it. And VoiceOver works pretty darn good."
VoiceOver is a gesture-based reader introduced on iPhone in 2009, which made it the world's first fully accessible smartphone user interface for the blind, according to Apple. 76 percent of blind and low-vision people using a mobile screen-reading platform choose VoiceOver.
Scott describes his reliance on the iPhone as giving him independence. The big question is if Apple products feature so many ways to help the physically disabled, what do rival products offer that meet the needs of the physically disabled? If rivals aren't focusing on features to help the physically disabled, why not?
If a product can be used by the physically disabled, it should be easy enough to use for those without similar physical disabilities. That's just a reflection of good user interface design. If you're an app developer, look at how Apple designs their products for those with physical limitations, and then see how to make your app accessible to everyone. This will not only make your app easier to use, but ti will help your each a broader audience at the same time.
To read more about how a blind veteran relies on the iPhone to be independent, click here.