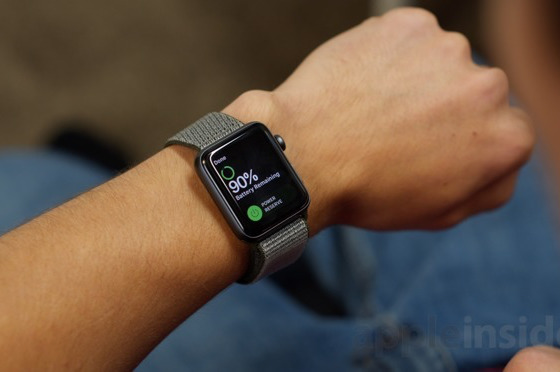 What it is: Participants in the John Hancock Vitality program who were given Apple Watches for $25 showed greater physical activity compared to users without one.
There's an old saying that what gets measured gets improved upon. In other words, if you track a certain activity, you know exactly where you stand at any given time so you know what you need to do to reach your goals. In the dieting world, tracking your calorie intake insures you don't consume more calories than you should. Without measuring your activity, it's too easy to lose track of your goals.
The RAND Corporation tracked 400,000 people across the US, Europe and South Africa and found that incentives including subsidized Apple Watches significantly improved people's activity. In the research conducted for financial and life insurance firm John Hancock, participants with a watch on average increased their number of active days by 31 percent on the company's Vitality program.
In other words, people tracking their physical activity tend to do it more often than people who do not track their physical activity. The Apple Watch and other wearable computers simply makes it easy for anyone to measure their physical activity daily. When you can see you're not reaching your physical activity goals, you'll have the incentive to increase your activity to meet those goals.
The Apple Watch's primary purpose is real-time health monitoring. Anyone interested in maintaining their health is a candidate for the Apple Watch, which is practically everyone. As more insurance companies learn the advantages of the Apple Watch, it will be to their benefit to subsidize the cost of Apple Watches to increase the health of their customers. The healthier people remain, the less likely they'll need health insurance, which simply makes the insurance companies more money by not paying out massive benefits.
The insurance companies are giving away Apple Watches out of the goodness of their heart but because it's a sound business decision that actually benefits everyone (not just the insurance company). By staying healthy with an Apple Watch, people can live longer, more enjoyable lives. By not needing health insurance, insurance companies can keep more of the premiums for themselves.
The Apple Watch is going to be far more important than the iPhone in the near future because not everyone needs or wants an iPhone, but everyone will need or want to stay healthy. Of course, with more people using the Apple Watch, more people will have an incentive to use other Apple products like the iPhone or Macintosh.
Wearable computers like the Apple Watch are the future of Apple. Just like the iPod gradually faded in importance over time, so will the iPhone gradually fade in importance compared to the Apple Watch. When Apple releases smart glasses, that's when the real revolution in wearable computers will take off.
To read more about how the Apple Watch improves physical activity, click here.