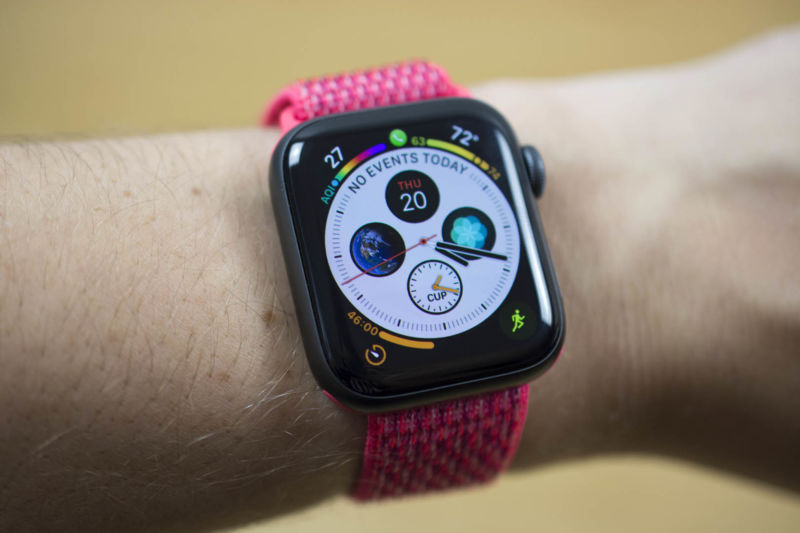 What it is: At Apple's latest event, the Apple Watch stole the show from the latest iPhone.
At one time, everyone used a PC to do everything from finding driving directions to chatting in real time with instant messaging apps like ICQ and AOL Instant Messenger. Then the world shifted to mobile computing with smartphones and tablets. Now many people rely solely on their smartphone to do many tasks, meaning they don't need a PC as often or even at all.
The shift to mobile computing helped kill the growth of the PC market. Now the next big shift is moving from mobile computing to wearable computers. At Apple's recent event, the Apple Watch proved far more interesting than the latest iPhone. Each iPhone offers more improvements but the Apple Watch is where all the major advances are occurring.
The Apple Watch is evolving into a real-time health monitor but also with optional cell phone calling. Now you can make and receive calls directly from your Apple Watch. Since the Apple Watch is with you at all times, there's far less chance of misplacing your device to make and receive calls.
For elderly people, the Apple Watch adds a crucial feature that detects falls. If you fall and don't get up, the Apple Watch will automatically call for help. The main difference between the iPhone and the Apple Watch is that the Apple Watch is with you all the time. That's the crucial difference between mobile computers and PCs. You can't take a PC with you all the time but you can take a smartphone with you.
Likewise, you can't always guarantee you'll have your smartphones with you at all times but you can guarantee you'll have an Apple Watch with you at all times just as long as you remember to strap it on in the first place.
The smartphone replaced the PC because it let you take a computer wherever you happen to be. The wearable computer will replace smartphones because it not only goes wherever you go, but it's harder to misplace or lose. The Apple Watch is the future of Apple and computing in general.
One huge problem with smartphones is that they keep getting bigger, yet an Apple Watch is far simpler to carry. Eventually, expect people to rely on the Apple Watch to make and receive phone calls, and then rely on an iPhone or iPad to do anything else such as watching videos or browsing the Internet.
The Apple Watch and wearable computers is the future of computing.
To read about the latest features of the Apple Watch compared to past versions, click here.