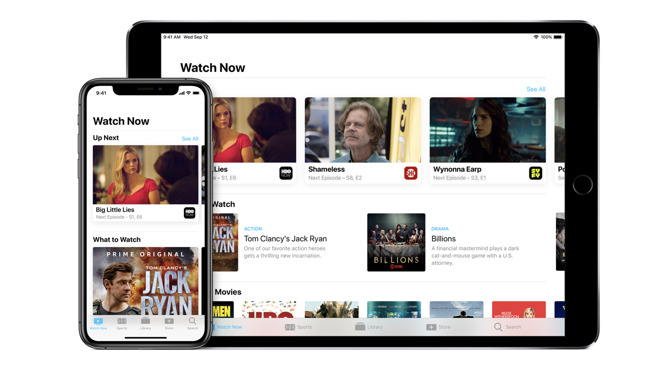 What it is: Apple is only going to produce shows with family-friendly content.
Hulu, Netflix, and Amazon all knew that they had to create their own content so they created shows like "Game of Thrones" and "Orange is the New Black." However, Apple wants to create their own content too, but they don't want shows that might reflect negatively on the Apple name. That's why Apple is focusing solely on family-friendly material.
Essentially, Apple wants to mimic Disney. There's nothing wrong with that strategy. It's just that Apple must constantly walk a fine line between creative freedom and family-friendly limitations while Netflix and Amazon along with HBO do not have any similar limitations. If Apple wants to focus on family-friendly content, they're essentially duplicating the strategy of Disney.
So rather than duplicate the strategy of Disney, wouldn't it make more sense to simply work together? Disney already owns Pixar and Steve Jobs helped create Pixar so Apple already has a good relationship with Disney. Rather than compete against Disney, it makes far more sense for Apple to work with Disney. Of course, partnerships can only work best when both sides can trust the other and that rarely happens in the long run. That means it's probably in Apple's best interests to simply use the Disney name.
Rumors have surfaced in the past about Apple buying Disney. That might not be such a bad idea considering that Disney owns so many properties from The Lion King and Mickey Mouse to everything Pixar has made to their theme parks. Apple could acquire Disney and simply keep it a separate name and company. Then Apple could just use Disney's content.
The other alternative is for both Apple and Disney to promote their family-friendly content and compete against each other while also competing against Amazon and Netflix. With their lack of sex and violence, Apple and Disney simply can't compete against some rival shows so it makes far more sense for the two companies to work together.
It's unlikely Disney could ever buy Apple but it seems likely that Apple could buy Disney. The big question is if it's worth the cost and headache of running a huge company separate from their computer business. Then again, Apple could simply own a minority stake in Disney to improve their business relationship.
Whatever the case, Apple and Disney are working together or competing against each other. Against Netflix and Amazon, it makes far more sense to work together than compete against each other. Watch Disney. They have valuable content that any company would love to feature, and it only makes sense to have a single family-friendly content creator rather than two.
To read about Apple's focus on family-friendly content, click here.