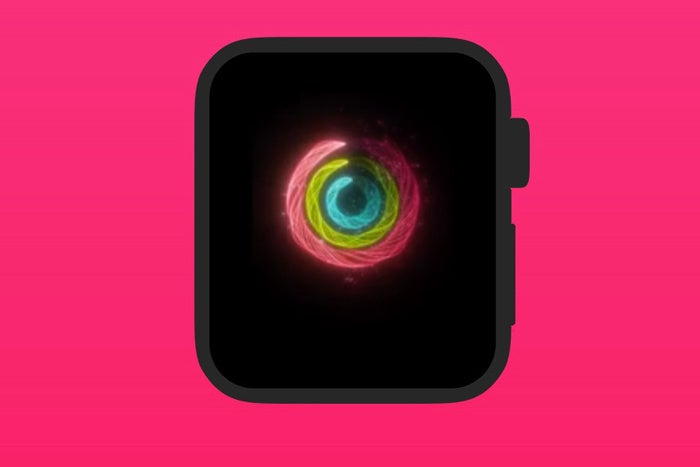 What it is: The Apple Watch can track your daily activities to help you lose weight.
Leif Johnson simply wants to lose weight. Like most people, losing weight can be easier if you have someone with you at all times to constantly remind you of your goals. However, unlike most people, Leif relies on the Apple Watch to help him lose weight.
The Apple Watch works for helping people lose weight for several reasons. First, as long as you attach it to your arm everyday, it can provide constant reminders of your daily activities such as calories burned, exercise, and whether you're standing up at least once an hour. By tracking all this data passively while you go about your day, you can see periods of time when you might be inactive and when you have a chance to be more active.
The basic saying is that if you measure something, it's more likely to get done. That's why dieters count calories and weigh themselves because only by knowing where they're at in relation to their goal can they make sure they continue working towards that goal. It's not always fun or exciting to see days when you're slacking off, but it is educational because it shows that you can't do nothing and simply wish your excess weight away. You have to work at any goal, such as weight loss, everyday.
Besides providing constant reminders, the Apple Watch also can help you lose weight by providing regular notifications. Just displaying information passively may not be enough. Having the Apple Watch display your exercise or calories consumed goal at the end of the day can be a powerful motivator to get you to take consistent and regular action towards your goal.
The Apple Watch passively records your data and then actively reminds you when you're falling short and when your'e reaching your goals. Through this combination, the Apple Watch can help you lose weight.
Naturally, the Apple Watch can do more but for many people, this aid to losing weight can be worth the price alone. Then anything else the Apple Watch does is simply a bonus.
To read more about one man's use of the Apple Watch to lose weight, click here.