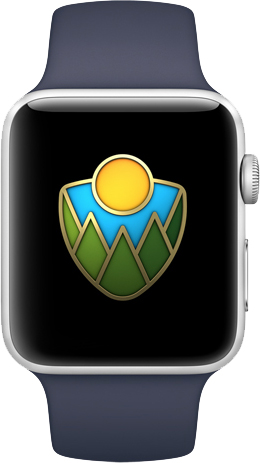 What it is: From August 24 to August 31, Apple will donate $1 to the National Parks Foundation for certain purchases made through Apple Pay.
Apple Pay offers a secure way to purchase items through a credit card. However, adoption of Apple Pay has been slow because learning to use Apple Pay requires a new way of thinking beyond pulling out a credit card and sticking it in a machine. Although security is crucial, it's not a major reason why people change their habits. That's why Apple needs other ways to promote Apple Pay to the public.
So from August 24 to August 31, for every purchase made through Apple Pay at any Apple Store, on Apple.com, or through the Apple Store app for iPhone and iPad in the United States, Apple will donate $1 to the National Park Foundation, the official charity of the U.S. National Park Service. The goal is to make more people aware of Apple Pay and give them a reason to use it. Once people use it once, they'll be more likely to use it again.
Apple needs to offer further incentives to use Apple Pay to increase adoption. The fewer merchants who have your credit card number, the fewer places hackers will be able to steal your credit card number. For people who understand security, adopting Apple Pay makes sense. For everyone else who needs a compelling reason to change their buying habits, perhaps this National Parks Foundation donation can be the first of many steps in getting people to start using Apple Pay for their own sake.
To read more about Apple's donation plan to the National Park Foundation, click here.