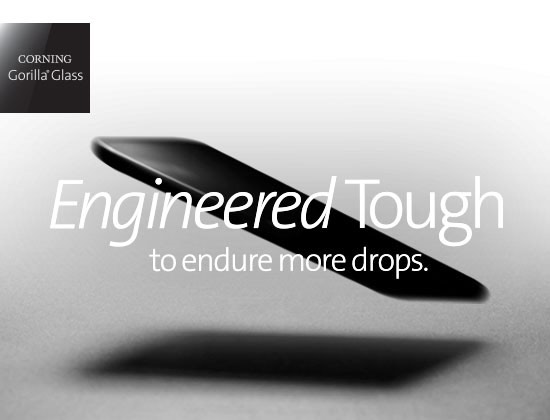 What it is: Corning announced a tougher version of Gorilla Glass used in most smartphones and tablets.
Corning developed Gorilla Glass decades ago mostly for industrial uses. Only when Apple asked Corning for tough glass to use in the iPhone did Gorilla Glass become popular for mobile computing devices. Whether you use an iPhone or an Android phone, chances are good you're using Gorilla Glass.
Yet as tough as Gorilla Glass is compared to ordinary glass, it still breaks. Corning says the average person drops their smartphone seven times a year. Given the number of cracked screens, it's safe to say that Gorilla Glass isn't tough enough to withstand drops.
That's why Corning has announced Gorilla Glass 6 and withstand 15 drops from one meter onto rough surfaces, which is up to two times better than Gorilla Glass 5. That still won't mean your smartphone screen won't crack but it does mean the chances of it cracking is much less.
The next time you buy a smartphone or tablet, it will likely use Gorilla Glass. That means tougher screens that are more drop-resistant. That means you likely won't suffer from a cracked screen in the future, but that also means you'll need to buy a more modern device that uses the latest version of Gorilla Glass. Perhaps Gorilla Glass 6 may be one of the best reasons to update your smartphone soon.
To read more about Gorilla Glass 6, click here.