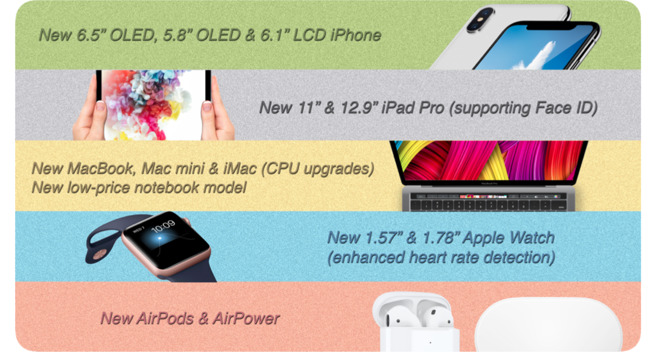 What it is: TF International Securities' Ming-Chi Kuo predicted Apple will release several updated Macintosh models.
Most analysts who cover Apple usually get their facts wrong, but Ming-Chi Kuo has been consistently reliable although not always accurate. However, his latest report suggests that Apple will release several new products this fall including many of Apple's long-awaited Macintosh models.
Nearly all of the Macintosh models will come with Intel's latest processors to make them competitive with current PCs on the market. More importantly, Apple will release an updated Mac mini, which may allow upgrades like the sealed and closed version currently available. Apple may also release a lower cost laptop to gain the education market such as students heading off to college in the fall.
What Apple won't be releasing until early 2019 will be the Mac Pro desktop professional. If you want a professional Macintosh right now, you can buy the iMac Pro but if you're willing to wait until early 2019, you can get the modular Mac Pro, which should allow hardware upgrades.
So the worst time to buy a Macintosh is right now because you'll essentially be paying for older equipment that's already lagging behind current technology. If possible, wait for the fall. September is usually when Apple releases new iPhone models, which means Apple will likely release the new Macintosh models earlier to make sure students can buy them before school starts. So expect new Macintosh models by August at the latest.
Hopefully, Apple won't let their product lines lag so far behind the competition in the future. To read more about Apple's latest release of new products this fall, click here.