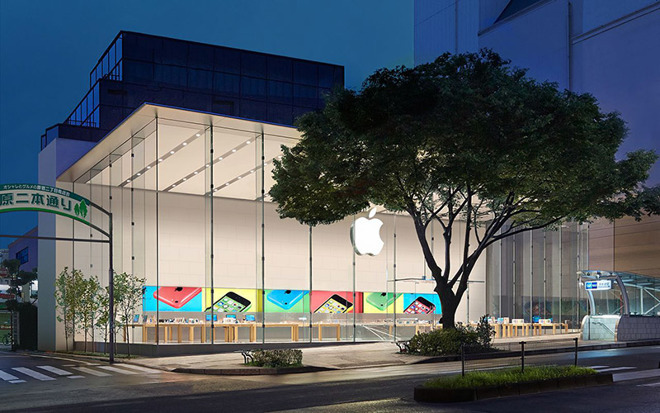 What it is: Apple offers free repairs to Japanese Apple products damaged by floods and landslides.
One of the biggest differences between companies people love and companies people tolerate is their customer service. In the old days, PC makers cut costs by outsourcing their technical support overseas. Not only did you have to call a technical support line, but you had to deal with people in another country who tried to help you troubleshoot your problem over the phone. That's like trying to fix your car by talking to a mechanic over the phone. This type of help guarantees a frustrating and tedious experience.
On the other hand, Apple offers their Genius Bar where you can bring your Apple product and have it examined right in front of you. If it needs further service, Apple will ship the repaired product back to you for a price. This makes the whole technical support process feel far less troublesome and annoying.
Now in Japan, Apple has gone one step further and offered free repairs on Apple products damaged by Japan's latest flooding and landslides. This is a goodwill gesture that will help endear Japanese customers to Apple. The cost of repairing all of these products will be reasonable since Apple can well afford the expense. The real benefit is that these same customers will likely buy Apple products in the future due to this free repair service. That translates into future profits for Apple, which will likely exceed the cost of the repairs.
This is a simple example of how Apple uses customer service to drive future profits. There's no guarantee any Japanese customer will buy an Apple product in the future, but given a choice between buying an Apple product and remembering they repaired your damaged product for free, or buying a rival's product and not knowing if they'll repair your product for free, it's easy to imagine a large number of people simply buying an Apple product in the future.
Customer service is traditionally thought of as an annoying expense that needs to be trimmed and cut back to the bare bones. Apple thinks differently and sees customer service as part of its sales process. It might not return immediate profits but it's just another way to reach out to people and convince them to buy Apple in the future.
That's the difference between Apple and other companies. Most companies see customer service as a problem to avoid. Apple sees customer service as a sales tactic to use. In the future, just examine the customer service of other companies to decide which product you might buy. That alone can tell you the difference between products that might offer similar features but vastly different support afterwards.
To read more about Apple's offer to repair damaged Japanese products for free, click here.