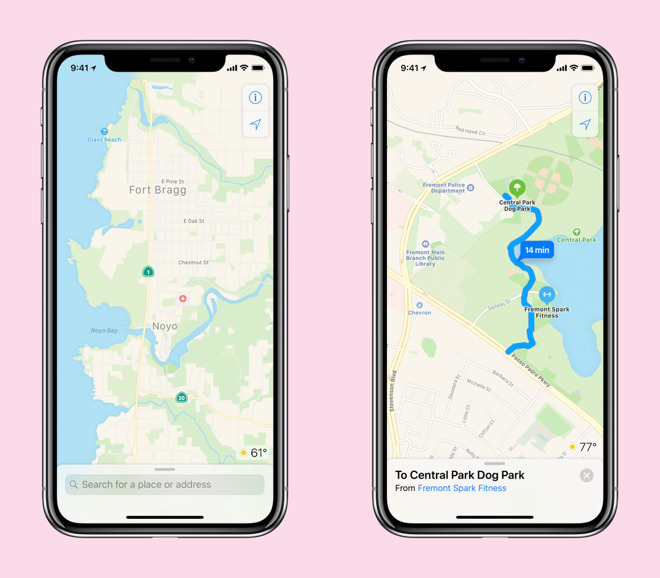 What it is: Apple will soon improve their Maps app with data updated from their own test vehicles.
Apple Maps is largely still behind Google Maps, but there's a reason for that. Google had years to refine their mapping app. Then Apple realized that if they relied entirely on Google for their mapping data, they would never have the crucial data needed to identify landmarks around an area. Even worse, Google held back features on Google Maps for iOS while releasing them for Android in an attempt to make Google Maps better on Android, thereby convincing more people to abandon iOS for Android. To improve Google Maps, Google asked Apple for more money. Apple refused to pay this additional fee so they simply created their own Apple Maps instead.
Initially, Apple Maps was more of a beta than a finished product, which showed obvious inferiority to Google Maps. Even to this day, Apple Maps often pales to Google Maps, but the difference is shrinking. Apple absolutely had to create their own mapping app to avoid being limited by Google and to access crucial driving directions that would be important for self-driving car technology. Apple literally had no voice but to create Apple Maps despite its obvious inferiority.
Apple has steadily been improving Apple Maps since its introduction in 2012 but it's still an uphill battle. To improve Apple Maps, Apple has been sending its own vehicles around the world to map out roads. The eventual goal is to create maps that can handle construction and road changes in real-time.
Of course, we may need to wait years for this to happen, but at least Apple Maps is moving in the right direction. The key is that knowing the location of landmarks is vital data for self-driving cars and augmented reality. Apple needed their own mapping app so they can control their own fate, regardless of how painful this transition may be initially for themselves and their customers. This is why Apple is also rumored to be looking to cut their ties with Intel processors so they will no longer be dependent on Intel's schedule (like every other PC maker).
If Apple Maps is any indication, expect Apple to slowly control their own future by developing their own technologies. Ultimately, it's the only way companies can control their future.
To read more about the future of Apple Maps, click here.