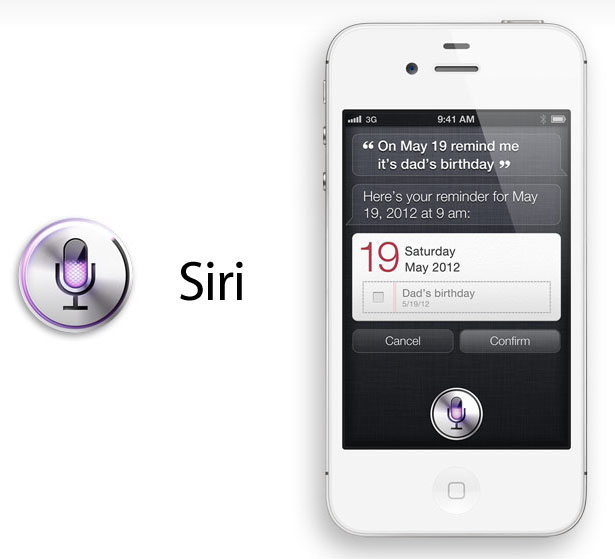 What it is: Apple was the first to introduce a voice assistant named Siri, but lately, Siri seems to have fallen behind rivals like Alexa.
Siri introduced the world to the first voice assistant that could understand spoken language and respond intelligently to it. With such a huge lead, how did Amazon's Alexa seem to catch up and surpass Siri? The answer seems to lie with Apple's lack of focus on Siri's direction.
Just being first is no guarantee of maintaining that lead if you don't know where to go. Microsoft was actually first with a tablet and smart watch, yet today their tablet efforts simply revolve around cramming Windows into a tablet form and their Microsoft Band wearable computer is officially dead. So being first means nothing if you don't know where to go from there.
That seems to be the case with Siri. Siri has focused on understanding more languages than rival voice assistants, but that's about it's only advantage. Siri seems less capable of understanding and responding to spoken commands. That means Siri's reputation has gone from the first innovative leader to a has-been in just a few years.
What appeared to hurt Siri was the lack of direction and cooperation between Siri's team and the rest of Apple. Siri's team apparently didn't even learn about HomePod until 2015, which is why Siri on HomePod feels like a bolted on, less capable product than Amazon's Alexa. Siri's team also seemed to lack a direction to pursue and instead fumbled their lead to Alexa. If you feel that Siri isn't as capable as its rivals, you're not alone.
Here's the real question. What do most people want from a voice assistant? Most likely it's to understand simple, yet sophisticated commands as if talking to a person such as asking about the weather or the latest news. Voice assistants must constantly adapt to user demands and that means getting more natural language understanding. After all, there's noting more frustrating than asking Siri a a question only for Siri to respond with a canned reply that shows Siri doesn't understand basic language.
There's still hope for Siri to catch up to Alexa. If Alexa could catch up to Siri, Siri can catch up to Alexa. The problem is that Siri's reputation is now stained. The surest way Siri can succeed now is if its rivals stumble dramatically. Failing that, the best way for Siri to succeed is through gradual improvement that brings Siri equal and eventually past its rivals. That's a long way to go but Apple needs to dig themselves out of this hole they created for themselves by neglecting Siri's development.
Siri is proof that Apple can't always succeed at everything. Apple is getting so big that the company is starting to fracture from the lack of coherent leadership. Apple is so large that even someone like Steve Jobs would likely have trouble keeping everything focused at once.
To read about Siri's troubles, click here.