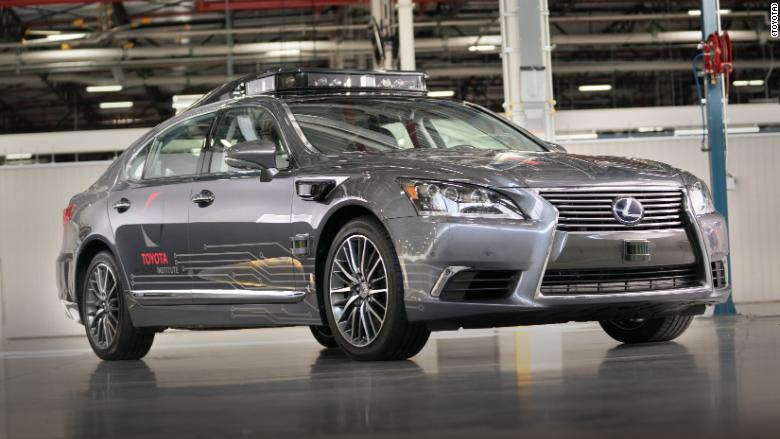 What it is: Self-driving promise greater mobility, but their multiple sensors have a weakness; they need to be cleaned regularly.
Every new form of technology has unintended consequences. When smartphones started to appear, people started relying more on their smartphone and less on their PCs to do tasks like instant messaging or getting driving directions. That's because it was easier to use a smartphone since most people have their smartphone with them at all times and don't always have access to a PC at all times. Of course the problem with smartphones is that people stare at the screen and walk into walls, traffic or off the edges of sidewalks.
With the coming self-driving car revolution, there's a huge drawback. Self-driving cars can only work using multiple sensors to detect other cars, pedestrians and obstacles in the road such as construction detours or junk that has fallen off a truck into the road. For self-driving cars to work, those sensors need to be kept clean so dust and dirt doesn't obscure the camera or sensor lens, creating a false reading from the sensor. Think of snowbound areas like Minnesota or North Dakota where snow can cover an entire car and the road, making a self-driving car literally blind.
For optimum use, self-driving car sensors need to be kept clean, and that requires constant maintenance. A dirty self-driving car risks having dirt cover up a crucial sensor. Rain, sleet, hail, or snow risks blinding a self-driving car's sensor altogether. If a sensor can detect other cars, the road, or obstacles, that self-driving car will be driving blind and risk crashing into objects.
That means self-driving cars may be limited by foul weather, which makes them relatively useless in areas that experience such changes in weather from rain and snow to sleet and fog. Ultimately, that means self-driving cars still have a long way to go. Instead of waiting for self-driving cars, it's far simpler to rely on assisted driving technology that essentially uses self-driving technology but in conjunction with a human driver.
Already today's cars have cameras in the back to help you back up and avoid obstacles. Assisted driving technology will automatically brake to avoid collisions and provide aid to drivers in other ways such as alerting them to obstacles int he road or warning them when another car may be getting too close.
Assisted driving technology is the stepping stone to self-driving cars int he same way that hybrid cars are the stepping stone to pure electric cars. To make the leap to self-driving cars is impossible and untrustworthy. To rely on assisted driving technology that gets smarter and adapts to foul weather is far more likely and much safer.
Such a simple thing as cleaning a lens can make the difference between success or failure in a self-driving car. Until sensors get smarter at dealign with dirt and foul weather, expect self-driving cars to remain a niche product like electric cars of today. Self-driving cars are coming. They're just not ready to take over the highways just yet.
To read more about the limitation of keeping sensors clean for self-driving cars, click here.