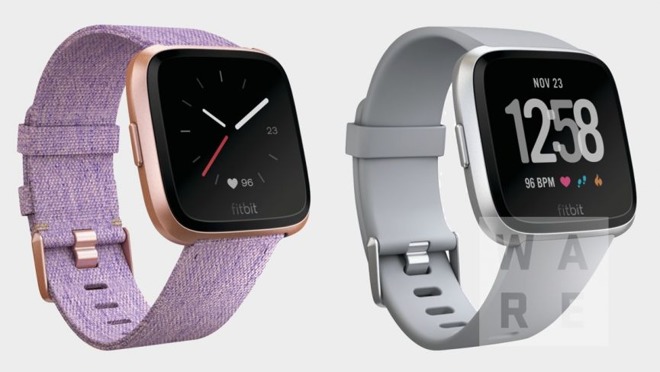 What it is: Fitbit is trying to compete with the Apple Watch with another smart watch.
At one time, Fitbit was the leader of wearable computers that are mostly geared for fitness tracking. Then the Apple Watch arrived that could do fitness tracking and so much more. Fitbit decided to fight back by releasing their own smart watch complete with their own operating system. Unfortunately for Fitbit, sales of their smart watch failed to take off.
The problem is that Fitbit is starting from scratch trying to convince developers to create an app ecosystem based on a product that few people even have. Even worse, once you learn how to create apps for Fitbit, your skills are relatively useless to create apps for anything else. In comparison, lots of people own an Apple Watch and once you learn the basics for creating Apple Watch apps, you can easily create apps for the iPhone, iPad, Apple TV, and Macintosh. So why would any developers want to create apps for Fitbit?
The answer is simple. They have no reason to develop for Fitbit. With few developer support, there's no reason for people to buy a Fitbit either. With few customers, there's no reason for developers to create apps for Fitbit.
Fitbit is trapped in a vicious cycle of no return. How can they get people to buy a Fitbit? Beyond their fading name recognition, they offer little compelling reason to buy it over an Apple Watch beyond a lower price. Then again, you can still buy Windows RT Surface tablets cheap too and nobody's buying those en masse. If your product's only compelling advantage is a low price, you have no compelling advantage.
Fitbit has no strategy for competing against the Apple Watch other than mimicking the Apple Watch and hoping people will want a copy of an Apple Watch instead of the real thing. Some people want to save money and buy a clone of an Apple product. Most do not. People who buy cheaper clones of products aren't loyal to a product either so they make the least loyal and least profitable market. If Fitbit continues pursuing this market, their chances of success is about the same as Samsung's Tizen operating system.
Fitbit has nowhere to go but down, and they're heading in that direction as quickly as possible. They should stick with low-cost, easy to use fitness trackers, and then watch that market get run over by the Apple Watch eventually as well just as the iPhone wiped out dedicated GPS devices for cars. The best way to compete against the Apple Watch is to create a compelling product that doesn't have a rival. Fitbit likely won't do this so expect their name to go down in the history dustbins along with Palm, Pebble, and JooJoo (which tried to sell a tablet to compete against the iPad).
To read about Fitbit's latest struggles, click here.