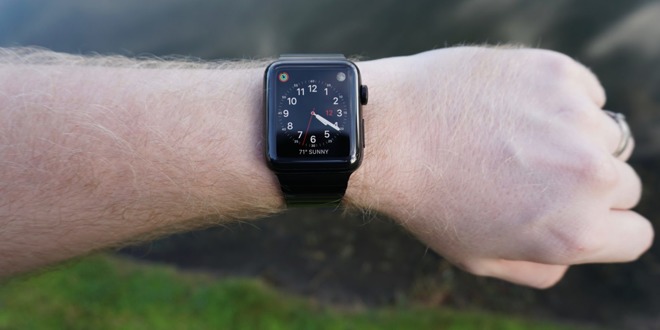 What it is: Whirlpool announced appliances that let you control them using an Apple Watch.
In the old days, mobile phones were fairly dumb because they could make phone calls and perhaps play a handful of games that came built-in to the phone. The reason why you could only play built-in games was because few phone companies offered downloadable apps you could install to expand the capabilities of your mobile phone. That all changed when Apple introduced the iPhone.
Suddenly the iPhone was more than just a mobile phone but a computer in your pocket. You could browse the Internet, play games, get driving directions, and set alarms among other useful tasks. The iPhone defined the smartphone market because it made mobile phones more than just phones.
Now Whirlpool is attempting to turn their previous dumb appliances into smart ones. Some of the tasks Whirlpool appliances will be able to do include:
Ovens — Check temperature, change oven settings during a cook cycle
Washing machines — Change the type of wash cycle when the washer's in use
Dryers — Check if a cycle has started, see how much time is remaining on a cycle
These tasks seem trivial but they can be convenient. The big difference is that having a versatile smartphone with you at all times constantly reminds you of its capabilities. Having a smart appliance in a smart home isn't as obvious because you're not constantly interacting with it. It's easy to buy a smart appliance and simply forget what its capabilities might be. If you do use a smart appliance, it's easy to simply use a handful of features and forget about its other capabilities.
If you look over the list of Whirlpool capabilities, checking on a cycle in the dryer is nice, but is it something crucial for most people? Getting driving directions on a smartphone through GPS is constantly handy to help you find where you're going and avoid accidents. Checking on a cycle on a dryer isn't as crucial for most people on a regular basis. That makes smart appliances far less appealing, which puts the whole concept of the smart home in doubt.
The smart home will be useful when it can provide crucial tasks that aren't easily available with today's dumb homes. Security is the first crucial task of a smart home because it can monitor the outside and inside of a home and lock doors or turn on lights. Changing the wash cycle of a washing machine isn't as critical.
The first task of the smart home should be tackling security because that's a task everyone can understand and appreciate. Safety is another critical issue for some people such as those raising infants and toddlers, or those caring for the elderly. Keeping track of infants and senior citizens is something every home owner would appreciate. Once again, changing an oven temperature while it's turned on is far less important in comparison.
So look for smart home products that first promote security and safety. Those will be the ones that will push the smart home concept further than a smart washing machine or a smart oven.
To read more about Whirlpool's smart appliances, click here.