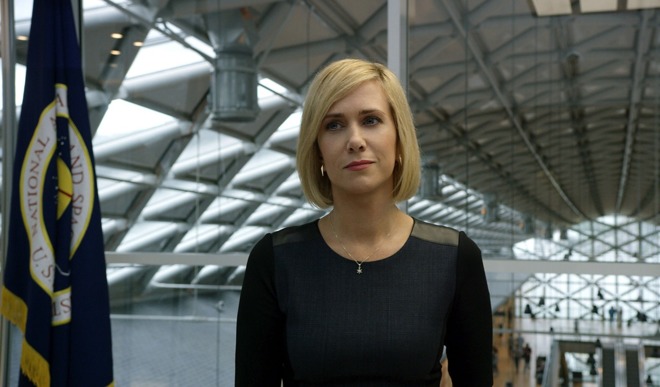 What it is: Apple Apple has ordered the 10-episode comedy sketch show starring Kristen Wiig.
Apple TV is a commodity in that it does nothing better or worse than any other TV streaming device. That's why companies like Hulu, Netflix, and Amazon have ventured into creating original, exclusive content. Now if you want to see a particular show, you'll have no choice but to pay for it through a specific service like Netflix or Hulu.
Apple needs original content to attract more people to Apple TV. The big problem is that unlike computer programming, there is no certainty in television programming. You can put the most popular stars with the hottest directors and still wind up with a bomb. In show business, studios have been trying to find the formula for success for decades and all they know for certain is that they need to keep trying new ideas and hoping that a handful of those ideas will actually prove popular.
Apple likely is going to spend billions of dollars on flops before they find one or two hits. That's just the nature of television programming, which means Apple will likely be no better or worse than Netflix, Amazon, or Hulu. At any given time, one network does better than the others but over time, that switches and another network does better. Chances are good, Apple will one day do better than Netflix but a few years later, Netflix will do better than Apple.
Apple TV needs to do more than offer original content that may or may not prove popular. Apple TV's real niche is apps designed for TVs. That means video games that can turn an Apple TV into a game console, but it could also mean unique Apple TV apps that retrieve video content based on a user's interest. Just as you can find websites that can filter news stories for you, shouldn't there be an Apple TV app that filters videos for you as well?
By finding you the videos that you want to see, such an Apple TV app could prove more useful than original content. Original content will always ebb and flow in popularity, but useful Apple TV apps will always be unique to Apple TV and useful no matter what.
Apple needs to focus more on what makes a useful Apple TV app and less on original content. Apple TV apps can be predictable. Original content is not. That's why Apple TV apps should be the real future of Apple TV.
To read more about Apple's attempt to purchase original content, click here.