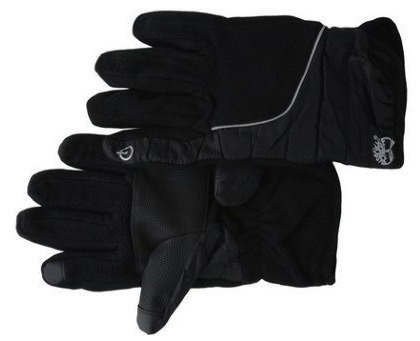 What it is: If you wear gloves in the cold, the touch screen of an iPhone or iPads won't recognize your gloved fingertips.
In many parts of the world, people have to endure cold weather where they need gloves to protect their hands. However, if you use ordinary gloves and try using your iPhone or iPad with gloves, it won't work. That means you have to take your gloves off and expose your bare hands to the cold so the touch screen can recognize your fingertip.
To avoid this problem, you need special conductive gloves. Some of these gloves offer conductive tips on all fingers but some only offer it on the index finger and thumb. By using special conductivity gloves, you can keep your hands warm while using an iPhone or iPad out in the cold.
In South Korea, people once resorted to using sausages as a stylus, which is another option if you want to carry around a frozen sausage with you during the day. Instead of using sausages, it's probably better to use conductivity gloves, which cost around $25 a pair depending on the size and brand you choose.
Of course, if you're not out in the cold using your iPhone or iPad, any gloves will do. Even then, conductivity gloves make it nice to use your iPhone or iPad whenever you need it whenever you need to keep your hands warm, just in case you work inside a walk-in freezer or just a warehouse that's perpetually chilly all the time.
To read more about different conductivity gloves you can buy, click here.