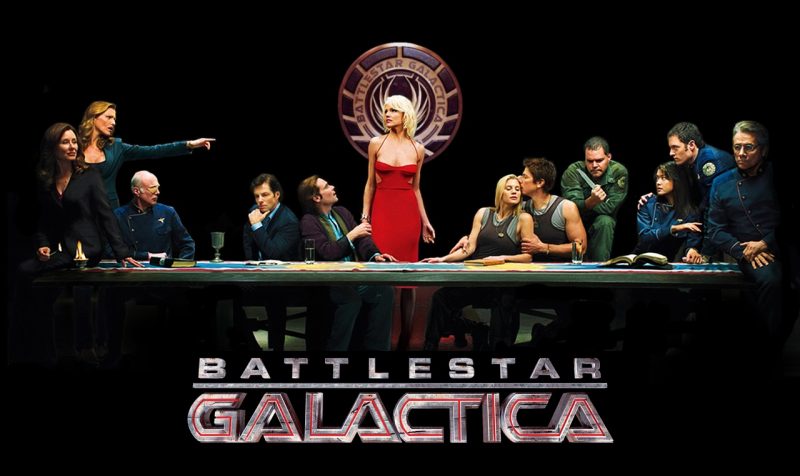 What it is: Apple signed a deal to bring a space drama to Apple TV.
Apple TV needs original content. Amazon, Hulu, and Netflix learned this years ago when they realized if they simply showed the same TV shows and movies as everyone else, the3y would have no competitive advantage. That's why some of the best dramas are now coming from non-traditional networks. In the past, you expected to see new shows debut on ABC, NBC, or CBS. Then HBO started offering unique content and finally Amazon, Netflix, and Hulu started offering their own content. Now if you hear of a hot new show that you must see, it's more likely to come from Amazon, Netflix, or Hulu.
That's why Apple needs original content of their own. They've signed a deal to bring a morning show drama starring Reese Witherspoon and Jennifer Aniston, and they're also planning reboot to the old Amazing Stories anthology TV show that aired in the 80's. Now Apple has signed a third deal to bring a space drama developed by Ronald D. Moore, known for his work on shows like "Battlestar Galactica," "Caprica," "Helix," and "Outlander."
The trouble with any TV show is that there's no guarantee it will be a hit. Some of the best TV shows failed to find an audience. Apple is simply wading into unfamiliar territory and will likely wind up doing what everyone else is doing, which is snapping up new TV shows that look promising and hoping for the best.
Unfortunately, hope is no strategy, which means you can expect a large majority of TV shows to flop with only a handful succeeding, and there's little Apple can do to change this risky nature of airing original TV shows. What Apple can do is focus on a family-friendly market much like Disney. This will likely omit any shows with a strong sex or violent overtones, but that also risks missing out on potential hits too.
Apple will simply need to keep trying and setting standards that are consistent with Apple's corporate image. That means a raunchy TV show will likely never appear on Apple TV in case it bombs and proves embarrassing to Apple's reputation. If you want to see TV shows that offer unusual, edge, and controversial material, you probably won't find it on Apple TV.
Apple needs to decide what Apple TV stands for. Will it offer anything or will they self-censor themselves to offer only family-friendly shows, whatever that definition might be. Like all products, Apple TV needs to target a niche and stick to it. Since Apple focuses on high-end products, it only makes sense that Apple TV will strive to offer quality programming as opposed to reality TV shows or Jerry Springer-type shows where actors pretend to be other people and hit each other while the crowd cheers.
Keep your eye on Apple TV. It should prove interesting how their first few shows turn out.
To read more about Apple's latest deal to bring unique content to Apple TV, click here.