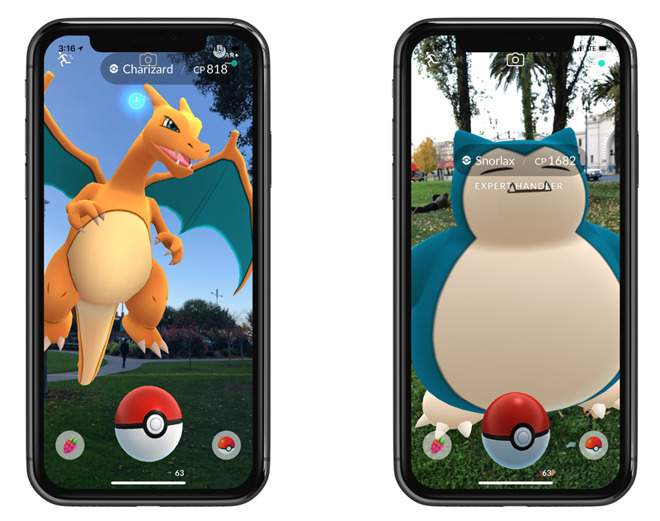 What it is: The makers of the popular Pokemon GO game will update the game to use ARKit.
Pokemon GO was one of the first popular augmented reality games available for smartphones and tablets. This let you hunt for Pokemon cartoon characters in the real world. However, the game tends to suffer from excessive power usage that drains the battery. That's partially because the game needed to create the augmented reality experience by itself.
Now the makers of Pokemon GO plan to rely on Apple's ARKit framework to provide the augmented reality features of the game, which should significantly simplify the game while also optimizing the app to run more efficiently and use less power.  are already tested (In general, it's best for developers to use frameworks that provide features because these frameworks (hopefully) and allow developers to write less code while getting more done at the same time.
As Pokemon GO moves to ARKit, expect to see more developers relying on ARKit as well to create new types of apps. Augmented reality is mostly used for games but most new technology first comes out for games such as video terminals that were used to create the early Spacewar video game. After being used for games and toys, new technology tends to move into more practical applications and that's exactly where ARKit is at right now.
ARKit will gradually expand its features and offer more capabilities. As more people discover practical business uses for augmented reality, expect ARKit to continue evolving over time. Augmented reality may seem like a gimmick or a toy, but so were the first PCs and smartphones.
The best way to identify any new trend is to first see if it's being used for a game and whether critics are dismissing it as a toy. When that happens, then you'll know that new technology is on the verge of becoming crucial and an integral part of society in the near future.
To read more about Pokemon GO using ARKit, click here.