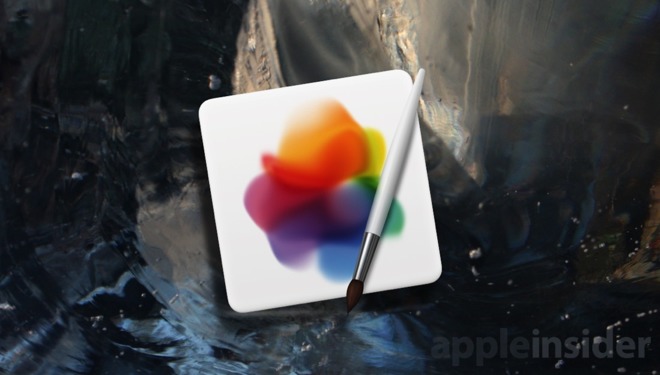 What it is: Pixelmator Pro offers graphics editing capabilities at a fraction fo the cost of Adobe Photoshop.
In every software category, a leader emerges. For years, that leader maintains its grip on the market until something changes. Then that leader starts fading away and a new leader emerges.
In the operating system world, CP/M-80 was the business standard because it ran WordStar and VisiCalc, two early dominant programs in their market. CP/M-80 eventually faded when CP/M-86 failed to catch on because MS-DOS was cheaper and came free with most IBM PC compatible computers. WordStar faded when WordPerfect took over the word processing market, and VisiCalc faded when Lotus 1-2-3 appeared.
What's notable about all three dominant leaders is that they didn't lose their market because a better competitor came along, but a different competitor appeared. CP/M-80 had the Z80 processor market locked up but when IBM PCs standardized on Intel processors like the 8088, MS-DOS had a chance to take the market away from CP/M-86. Suddenly CP/M-80 wasn't a factor any more and MS-DOS could compete against CP/M-86 on equal terms. Both operating systems were essentially the same, but MS-DOS came free with IBM PC compatibles while CP/M-86 did not. That alone spelled the difference and led to massive success for MS-DOS.
WordStar wasn't a bad word processor, but WordPerfect came along and offered toll-free support, which shifted the balance to WordPerfect and led people to abandon WordStar. VisiCalc worked just fine until Lotus 1-2-3 included graphics and ran optimized on MS-DOS while VisiCalc was making the transition from CP/M-80 to CP/M-86 and MS-DOS. given the fact that Lotus 1-2-3 offered more features and was optimized for MS-DOS (unlike VisiCalc), people soon abandoned VisiCalc and used Lotus 1-2-3 instead.
In today's graphics world, Adobe Photoshop reigns supreme. If you're a professional graphics artist, you have to use Photoshop. That's why Adobe can afford to charge a subscription to all Photoshop users so they get a steady stream of revenue all year long. If you don't want to stay locked into Photoshop's subscription, you now have a new choice on the Macintosh called Pixelmator Pro.
Pixelmator Pro probably won't replace Photoshop, but it can steal away a sizable share of the market. First of all, Pixelmator Pro is completely optimized for the Macintosh, using Apple's graphics framework called Metal to speed up displaying and manipulating images. Photoshop is not optimized for the Macintosh because it's cross-platform to run on both Windows and the Macintosh. That means less optimized code for both Windows and the Macintosh.
Second, Pixelmator Pro offers machine learning to take advantage of Apple's new CoreML framework that lets you add machine learning to your programs. This is a feature that's easy to implement in Macintosh software but not so easy to implement on Windows software. That means Adobe can't easily add similar machine learning features to Photoshop.
Given Pixelmator Pro's lower price and its optimization for the Macintosh, it only makes sense to use Pixelmator Pro unless you absolutely need to use Photoshop. It's likely professional graphics artists will use both Photoshop and Pixelmator Pro at the same time because of Pixelmator Pro's low cost. Then they can choose which program to use based on what they need to do.
Pixelmator Pro may never displace Photoshop because it doesn't run on Windows, so Photoshop will likely remain a standard. However, Pixelmator Pro will gain a huge Macintosh following regardless. As Pixelmator Pro evolves and the optimization features make it faster and easier to use than Photoshop, expect more graphics artists to rely on Pixelmator Pro more often. As Windows fades from dominance, expect Photoshop's influence to fade as well.
Pixelmator Pro may never take over Photoshop's lead, but it will make a mark of its own, and part of that mark may be taking over Photoshop's lead in the Macintosh market because Pixelmator Pro is optimized for the Macintosh and Photoshop is not.
To read more about Pixelmator Pro, click here.