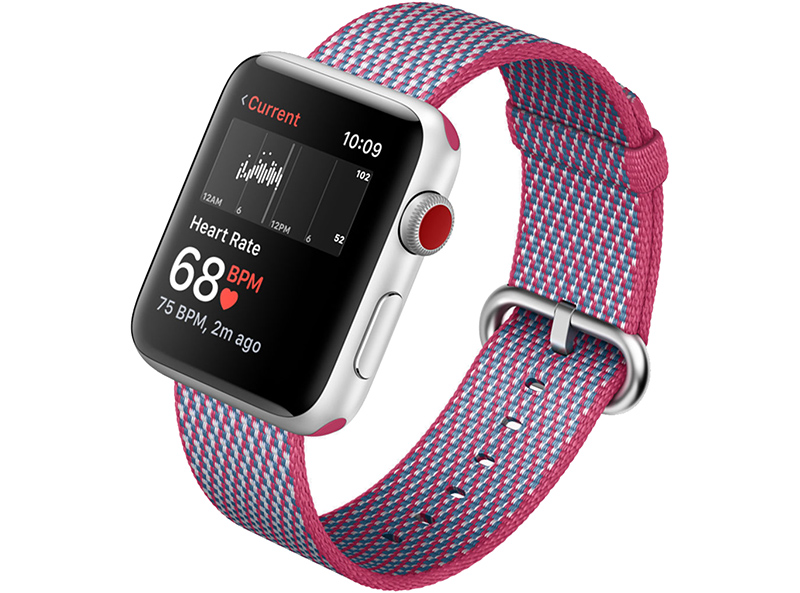 What it is: A new study by the University of California San Francisco claims that the Apple Watch can detect hypertension and sleep apnea.
The main purpose of the Apple Watch is real-time health monitoring. As the Apple Watch continues to evolve, its sensors will continue to improve. Now a study by the University of California San Francisco shows that the Apple Watch's sensors can detect hypertension and sleep apnea.
Using data collected from 6,115 Apple Watch owners and interpreted by a neural network called "DeepHeart," the study found that the neural network was able to recognize hypertension (aka high blood pressure) with 82 percent accuracy and sleep apnea with 90 percent accuracy. Keep in mind that this involves nothing more than the Apple Watch's current sensors. Apple will likely improve these sensors and possibly add new ones, which makes the Apple Watch an extremely reliable health monitor.
Health monitoring isn't just for sick people but for healthy people as well. By constantly monitoring your health, you can detect negative changes ahead of time. Tim Cook, Apple's CEO, once cryptically remarked that he was testing a glucose monitor. That way whenever he ate something, he could immediately see how it affected his glucose levels.
With such real-time health monitoring, every Apple Watch user will soon be able to immediately detect any type fo behavior that negatively impacts their health. That will help people avoid unhealthy foods while getting immediate feedback on healthy foods.
Right now, too many people eat unhealthy food because they don't realize the immediate impact of their choices. With an Apple Watch telling you that your' eating too much sugar, salt, or fat that's spiking your heart rate or glucose level, you can change your behavior right away without waiting for your unhealthy choices to catch up to you in the future. In this way the Apple Watch works as a preventative health care device.
Anyone alive should be concerned about their health, which means everyone alive is also a potential Apple Watch customer. The more the Apple Watch improves its health monitoring features, the more useful and crucial the Apple Watch will become for everyone.
Expect health insurance companies to reward Apple Watch users who monitor and regulate their behavior because that will simply increase their chances of staying healthy (and increasing the profits of the health insurance companies). The Apple Watch will keep people healthy and show them how their everyday behavior negatively affects their health. That alone is valuable, which means the future for the Apple Watch is virtually unlimited.
The Apple Watch may not be right for you at the moment, but with each passing generation, the Apple Watch will be harder and harder for people to ignore.
To read more about the latest health study involving the Apple Watch, click here.