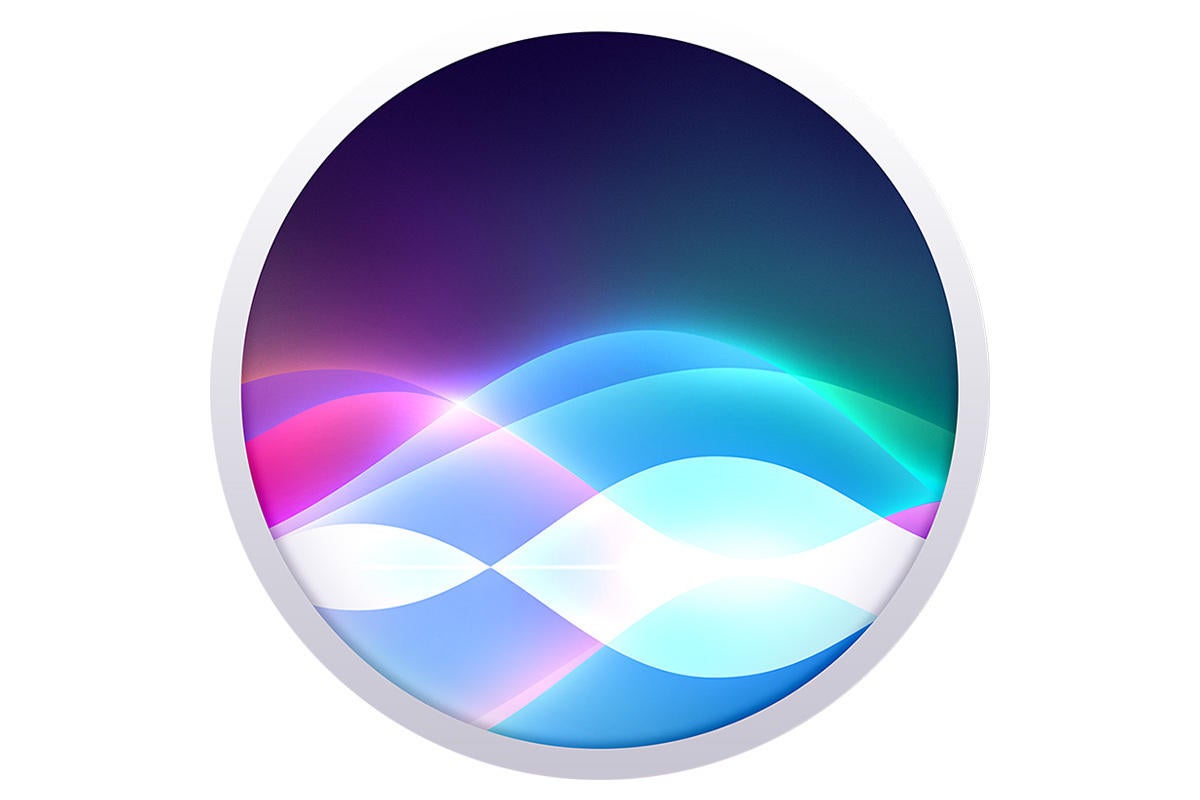 What it is: Siri is Apple's natural language voice assistant.
In 2011, Apple introduced Siri, the world's first commercial voice assistant program for consumers. In the past, voice recognition meant arduous training by repeating the same word or phrase multiple times until the voice recognition program could finally recognize your voice. Then if someone else wanted to use that voice recognition program, they'd have to train it with their own voice. This limitation meant that few people bothered to use voice recognition systems because they took time to train and even worse, if your voice changed because you got sick with a cold or flu, then the voice recognition program wouldn't recognize your voice.
That all changed with Siri. Siri began as a third-party product that was originally designed for iOS, Android, and Blackberry OS, but Apple bought the rights to Siri and positioned it solely as an iOS feature. Initially, Siri worked but wasn't that useful for many people. Still, it was remarkable that Siri worked at all without prior training and with multiple users. Even more amazing was that Siri could recognize voice commands in multiple languages including Cantonese, Hebrew, Norwegian, and Turkish in addition to English. Even today, rivals like Amazon's Alexa, Microsoft's Cortana, and Google Now only work with English and a handful of other languages.
For the longest time, Apple didn't seem to bother improving Siri so rivals caught up and surpassed it. Amazon scored a huge hit with their Echo product and Google offered a similar product as well. Now Apple will be releasing HomePod that puts Siri in a stand-alone device.
What's important about Siri isn't just it's ability to recognize far more languages than its rivals, and even offer rudimentary translation of languages. What's crucial is that Siri will soon spread everywhere on the Macintosh, iPhone/iPad, Apple Watch, and HomePod. Wherever you have an Apple device, you'll be able to use Siri.
In comparison, Microsoft's Cortana works just fine on PCs, but has limited exposure in the mobile and wearable computer market. Microsoft has essentially killed their smartphone operating system and killed Microsoft Band, their wearable computer. Google's voice assistant works on Android, which dominates the smartphone market, but has little presence on desktop computers and wearable computers. Amazon dominates the home market with their inexpensive Echo devices, and has limited exposure on Amazon Fire tablets. However, Amazon has little presence on smartphones, desktop computers, or wearable computers.
That means only Apple has the potential to bring you a voice assistant on any device you might use. Use a Windows PC and you can use Cortana. Use an Android smartphone and you can use Google Now. Use an Amazon Echo and you can use Amazon Alexa. That might not be a problem since all voice assistants work alike, but all of them are far behind Siri in understanding multiple languages, and all of them are behind Siri when it comes to being available on all devices possible.
If you stick with Apple products, you'll be able to use Siri everywhere. If you use a combination of products from other companies, you'll wind up with different voice assistants. As Siri gets smarter (along with its rivals), it's likely people will get comfortable using their favorite voice assistant. As the iPhone continues to grow its market share and the iPad continues dominating the tablet market while the Macintosh keeps growing in the desktop computer market and the Apple Watch dominates the smart watch market, Siri will be everywhere and rival voice assistants will not.
Even if Siri remains behind its rivals, improvements to Siri can help it catch up. On the other hand, rivals must suddenly learn a dozen other languages and find a way to appear on all types of devices. It's easy for Apple to improve Siri. It's hard for Google or Amazon to suddenly teach their voice assistants to understand Thai, French, or Mandarin, and it's nearly impossible for them to start selling devices that range from desktop computers, smartphones, tablets, and wearable computers.
Whether Apple continues exploiting their lead with Siri or allows Siri to fall behind its rivals is the question. The only way Siri can flop is if Apple stumbles. The voice assistant market is there for Apple to dominate. It's just a matter of hoping that Apple will make Siri the best voice assistant on the market.
To read more about the importance of Siri to Apple, click here.