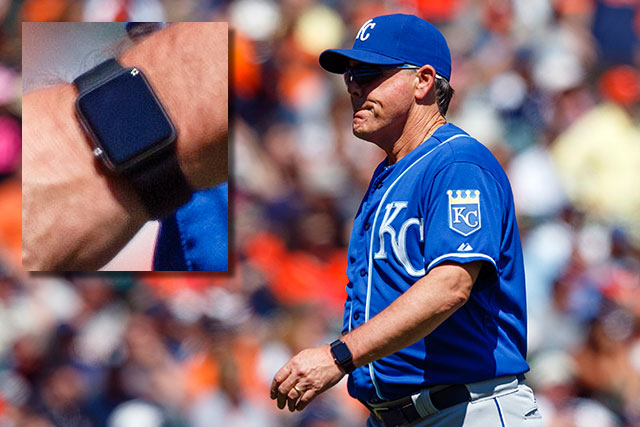 What it is: The Boston Red Sox admitted to stealing signals with the help of an Apple Watch.
Many people still claim they have no use for an Apple Watch, but that's often because they don't know what the Apple Watch can do. without trying it, they have no way of knowing its features and advantages, and without knowing its benefits, it's impossible to say whether an Apple Watch will work for you or not until you actually try one.
In the old days, people dismissed personal computers as useless. They also dismissed mobile phones as gimmicks and automobiles as something that was unnecessary if you had a horse. When people blindly dismiss technology because they can't find a use for it, it's usually because they simply aren't looking for the benefits that technology can offer them for now and in the future.
In the case of the Apple Watch, it's main benefit is that you have a computer strapped to your wrist at all times that you can look at to quickly get information without the hassle of booting up a laptop or pulling out a smartphone. That benefit allowed the Boston Red Sox as an aid to steal signals from the catcher to the pitcher and allow Boston Red Sox players to guess what type of pitch would be thrown next.
Sign stealing is actually legal if you do it only with your eyes and not with the aid of any gadgets like cameras, binoculars, or Apple Watches. While signal stealing has likely been part of the game for decades, the use of the Apple Watch simply makes this activity simpler and more convenient. Whether it's right or not isn't as important as the fact that the Apple Watch has proven it does have benefits for people if they only look hard enough to find a way to apply it to their own lives.
If you still think an Apple Watch can't be useful, just ask the Boston Red Sox if they could steal signals as easily without an Apple Watch. Then realize that technology is only as useful as the imagination of the person using it. So if you think the Apple Watch is useless, there's a strong possibility that you're simply not using your imagination to see how it could be useful in your own life after all.
To read more about how the Boston Red Sox used the Apple Watch to steal signals, click here.