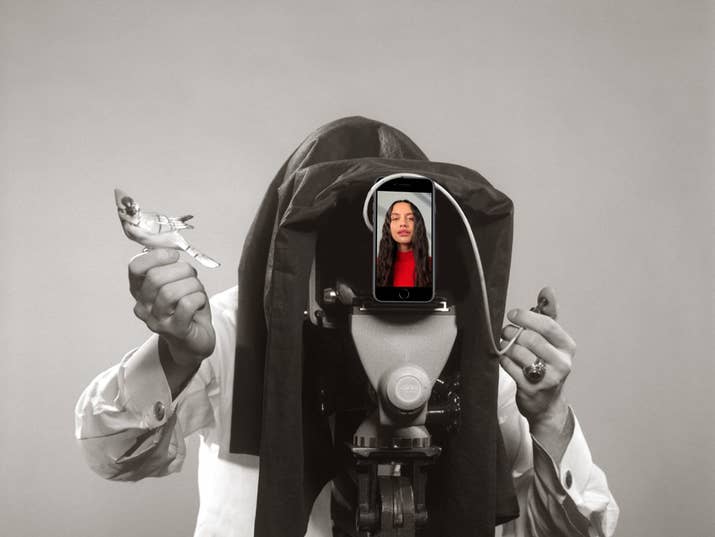 What it is: Apple improved the camera in the latest iPhone that captures even sharper pictures than ever before.
Kodak invented digital photography but clung to film because film was how they made their money. Kodak not only processed film, but they also sold film. Of course back in those early days of digital photography, film offered far superior results than digital photography. By the time Kodak realized that digital photography had equalled film, the world no longer needed film. Kodak's entire infrastructure based on film quickly collapsed and that was essentially the end of Kodak's reign as the top photography company in the world.
Digital cameras eventually surpassed film, but the best digital cameras were always dedicated ones. The simple cameras in smartphones simply weren't good enough to compare to dedicated digital cameras. That will always be the case because dedicated digital cameras have far more room for lenses, but the difference in quality has been shrinking rapidly. Already, many professional photographers rely on the iPhone camera to capture images. Not only is the iPhone camera equal to dedicated digital cameras of the past, but the iPhone camera is far simpler and easier to use.
The physical cost of lugging a dedicated digital camera around is rarely worth the hassle compared to carrying an iPhone around. The best part about an iPhone camera is that it's almost always with you. After all, you can't take a picture if you don't have your camera with you, and you can't take a picture if you need to take time to pull a dedicated digital camera out of a bag, set it up, and aim when you can just shoot a picture with an iPhone almost instantly.
The camera in the iPhone will never equal dedicated digital cameras, but it can equal (and surpass) the dedicated digital cameras of the past. Since professional photographers relied on dedicated digital cameras years ago, using an iPhone camera is like using a dedicated digital camera from a few years back, except with greater convenience. Today's dedicated digital camera will eventually be equal to (or surpassed by) tomorrow's iPhone camera.
The iPhone camera will only continue to get better but it will never equal today's dedicated digital cameras, but it doesn't have to. It simply needs to equal yesterday's dedicated digital cameras because today's dedicated digital cameras will always be better. The big difference is that the gap between today's iPhone camera and today's dedicated digital cameras is shrinking with each new generation.
The iPhone camera is rapidly approaching the point where it's good enough for professional photographers to use on a regular basis. That means the world of dedicated digital cameras will shrink to a niche for those professional photographers who absolutely need superior technology. For the rest of us, the iPhone camera isn't just good enough, it's the best there is.
To read more about the latest improvements on the iPhone camera, click here.