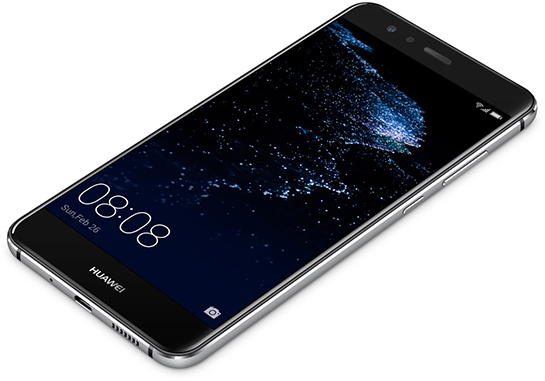 What it is: Apple may drop to third place in the smartphone market, but Apple shouldn't be worried.
The latest report suggests that Huawei may take second place and Samsung may take first place in the smartphone market share. That would drop Apple to third place. While this may seem alarming, it suggests that hardware is basically equal. Back in the early days of smartphones when the iPhone was dramatically different and easier to use than a Blackberry or Windows Mobile phone, choosing an iPhone was easy. Now that Huawei and Samsung offer similar touch screen phones like the iPhone, the choices are mostly identical.
What separates the iPhone from the rest of the market is its software. Apple regularly updates iOS while Android device makers often do not. That means iPhone users can enjoy the latest features and security updates while Android users can often only get an Android update if they buy a new phone, which is the only way most Android device makers can make money. Apple makes money selling services such as iCloud or streaming music subscriptions. They also make money selling apps, songs, and ebooks as well.
With Huawei selling devices similar to Samsung, the big difference with Apple will always be software and augmented reality will make that difference starkly apparent. When given a choice between an iPhone that offers augmented reality or a smartphone that doesn't (Android), guess which one most people will want?
Android actually can do augmented reality and has done it years before Apple. The problem is that Android's augmented reality requires a higher end processor and memory, which low-cost Android devices lack. That means the majority of iPhone users will be able to enjoy augmented reality while the majority of Android users will not. Once people see the advantages of augmented reality and want them, they'll realize they can't get them from Android unless they upgrade to a higher end device. Even then, the momentum will be with Apple in the short-term as augmented reality becomes commonplace on the iPhone just as the iPhone made touch screens common place on smartphones.
Without a touch screen, rival smartphones makers like Blackberry and Nokia faltered. Without augmented reality, Android will falter. Augmented reality is going to be the biggest game-changer in the smartphone market since the touch screen interface of the iPhone.
Just as critics claimed that touch screens weren't that useful until everyone agreed that it was, expect criticism to complain that augmented reality isn't useful until everyone agrees that it is. By that time, Android will have better augmented reality features but it will likely lag behind Apple's augmented reality apps. They'll catch up eventually, but until then, augmented reality will be what drives people to use the iPhone.
Curiously, rivals only had to study Metaio's numerous videos and manuals on the Internet to see Apple's future plans because Apple acquired Metaio years ago for their augmented reality technology. Despite seeing the future right in front of their eyes, rivals will still be confused, which goes to show you how short-term thinking can blind people to opportunities blatantly obvious if they would only look.
Until Android catches up with Apple with augmented reality, expect augmented reality to be the huge game-changer between the iPhone and everyone else. It will be interesting to see how rivals react when they realize copying hardware with low prices will no longer let them hold on to market share any more.
To read more about Huawei taking second place in the smartphone market, click here.