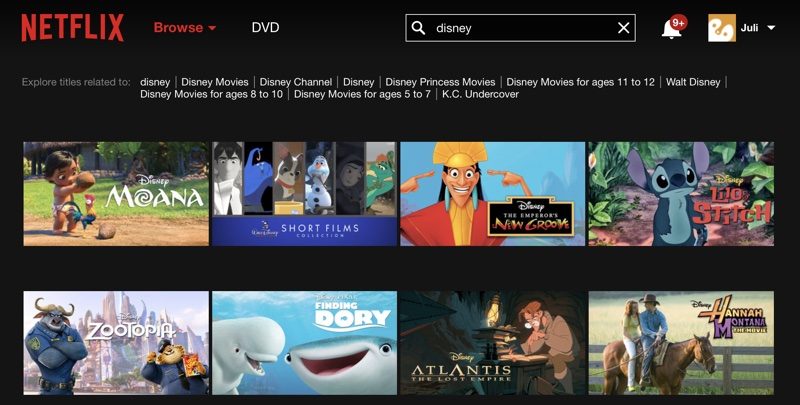 What it is: Disney announced that they'll be pulling all Disney and Pixar movies from Netflix to start their own streaming TV service.
At one time, people only had three choices of TV networks to watch: ABC, CBS, and NBC. Then cable TV arrived and offered niche and unique channels like The Food Network and ESPN. Suddenly people had a huge variety of choices by just paying for a single cable TV subscription.
Then cable TV services started offering various bundles that never seemed to be what anyone wanted. This forced people to pay more, which actually resulted in many people cutting the cord altogether and dumping their cable TV subscription.
Then people discovered streaming services like Hulu and Netflix. For one low price, people could view most of the content they wanted. The problem Hulu and Netflix discovered was that by offering the same TV shows and movies as their rivals, there was no difference between streaming services. That's why Hulu and Netflix (among others) started offering their own original content, much like how the big three TV networks (CBS, ABC, and NBC) used to differentiate themselves from their rivals on TV.
Now Disney has announced that they're pulling their movies (and Pixar's movies) off Netflix and starting their own streaming service. Disney rallied that they create original content and they should offer it to others to make even more money. Suddenly the content creators are becoming the streaming services and the streaming services are becoming content creators.
This means if you want to watch everything you like, you'll have to start paying for multiple subscriptions. Nobody wants to give one company a monopoly over access like Apple once had with iTunes controlling the music industry. That means the future of Apple TV will rely on original content. Given Apple's recent tentative forays into original content with reality TV shows like "Planet of the Apps" and "Carpool Karaoke," this does not bode well for attracting more subscribers to Apple TV.
Disney is in a strong position to benefit from its own streaming service because it has a long history of creating content. Netflix is gaining a reputation for creating excellent original content as well. What this likely means is that every studio will try to start their own streaming service. Sony can stream content to Playstation users as a way to differentiate the Playstation from Microsoft's Xbox. This could put control of the streaming TV business back in the hands of content creators like Disney, Paramount, and 21st Century Fox due to their long history of creating content. If everyone puts their original content to host it exclusively, this will greatly fragment the market.
The real key might be consolidation and niche marketing. Disney can dominate children's programming, which makes their own streaming service attractive to programs like The Muppets and Sesame Street, not to mention cartoons like Bugs Bunny or Pokemon. Other services can offer more raunchy cartoons like The Simpsons while others might specialize in something else entirely. For those companies without a strong niche like Paramount Studios, they may need to work with others.
This creates a new opportunity for a company like Apple. Apple already has strong ties to Disney and Pixar, so could they make a deal or could Apple even acquire Disney altogether? Disney's content is extremely valuable (think "Frozen" and "Cars" along with Marvel Studios' entire content of "Thor" and "Iron Man"). Apple could monopolize the family friendly market by simply acquiring Disney and offering Disney's exclusive content through Apple TV. That would be a faster way to offer exclusive content than to keep offering weak shows like "Planet of the Apps."
The rumors have been swirling for years that Apple and Disney should merge, and with Apple TV flailing, this could be one way to save it. The only question is whether Apple TV and streaming services are big enough to justify an acquisition of Disney.
To read more about Disney pulling content off Netflix to start their own streaming service, click here.